31_05_2012 : 09_06_2012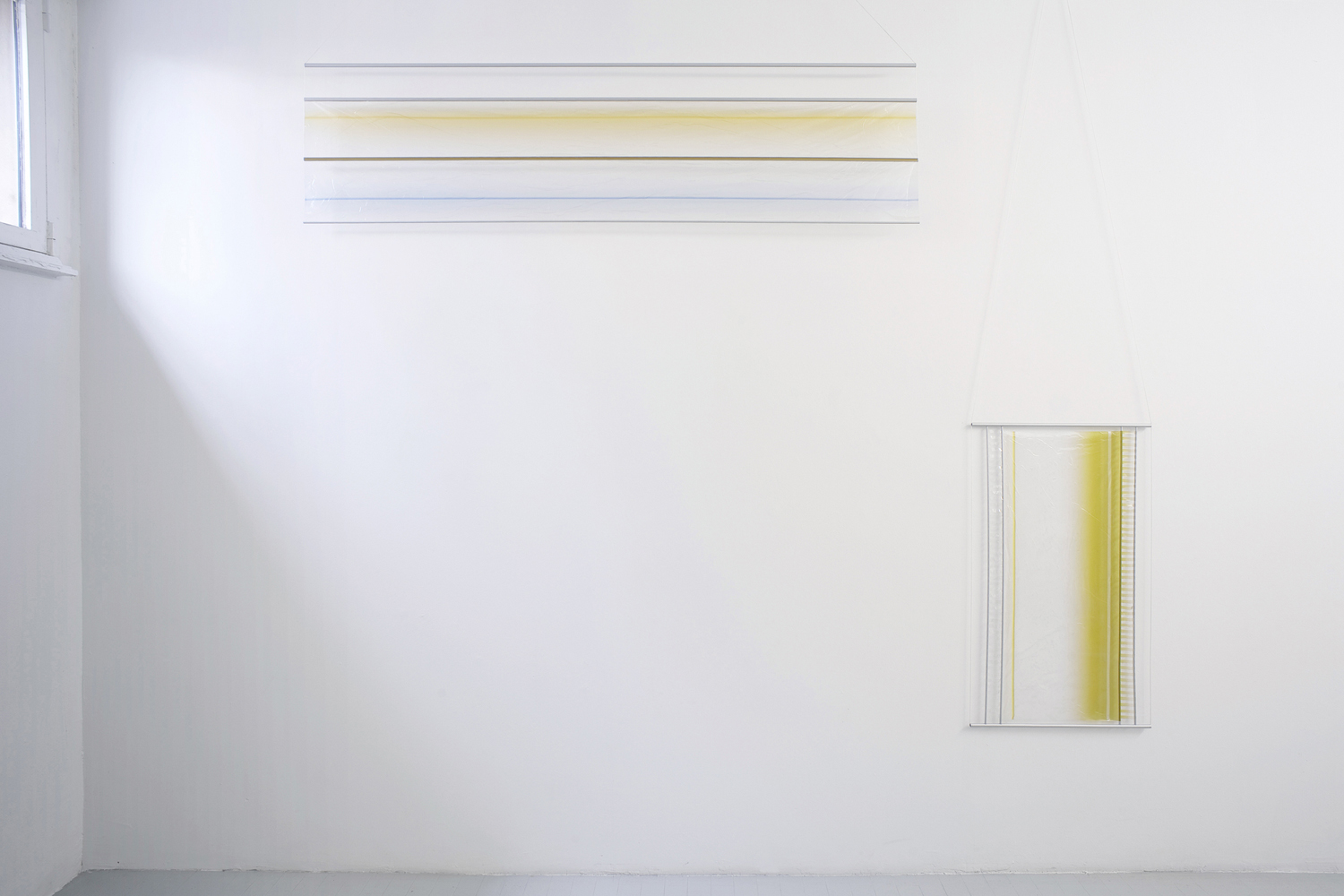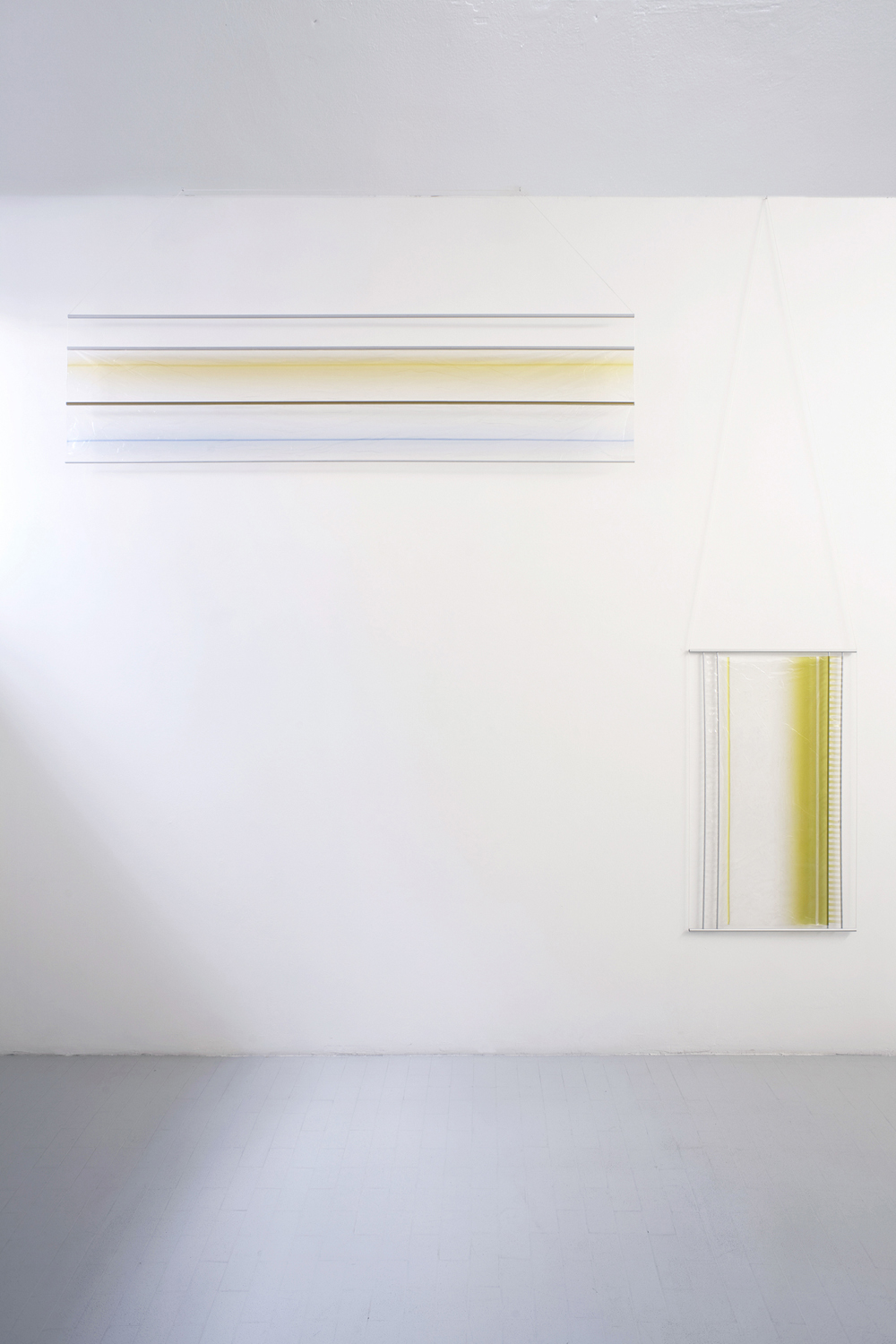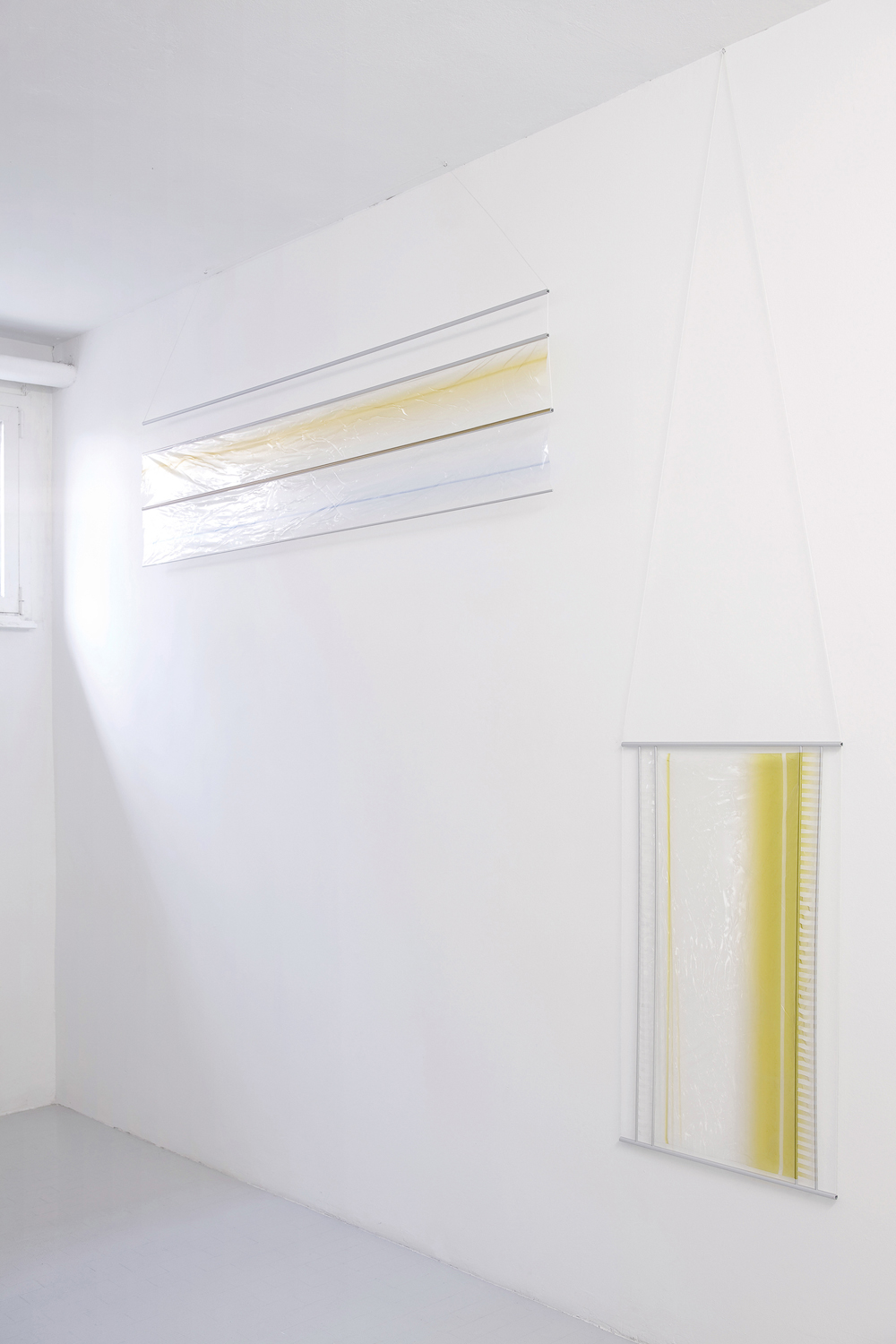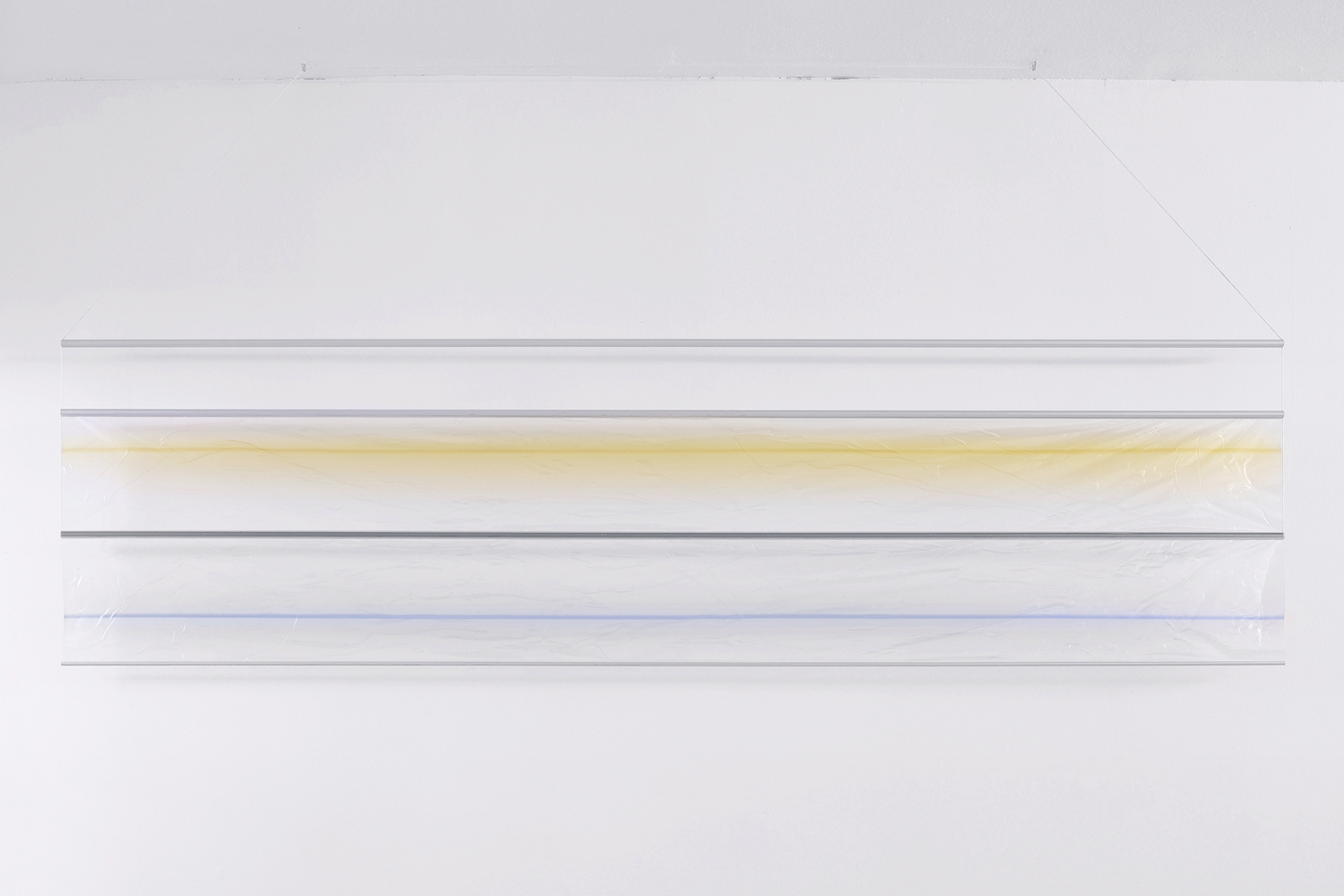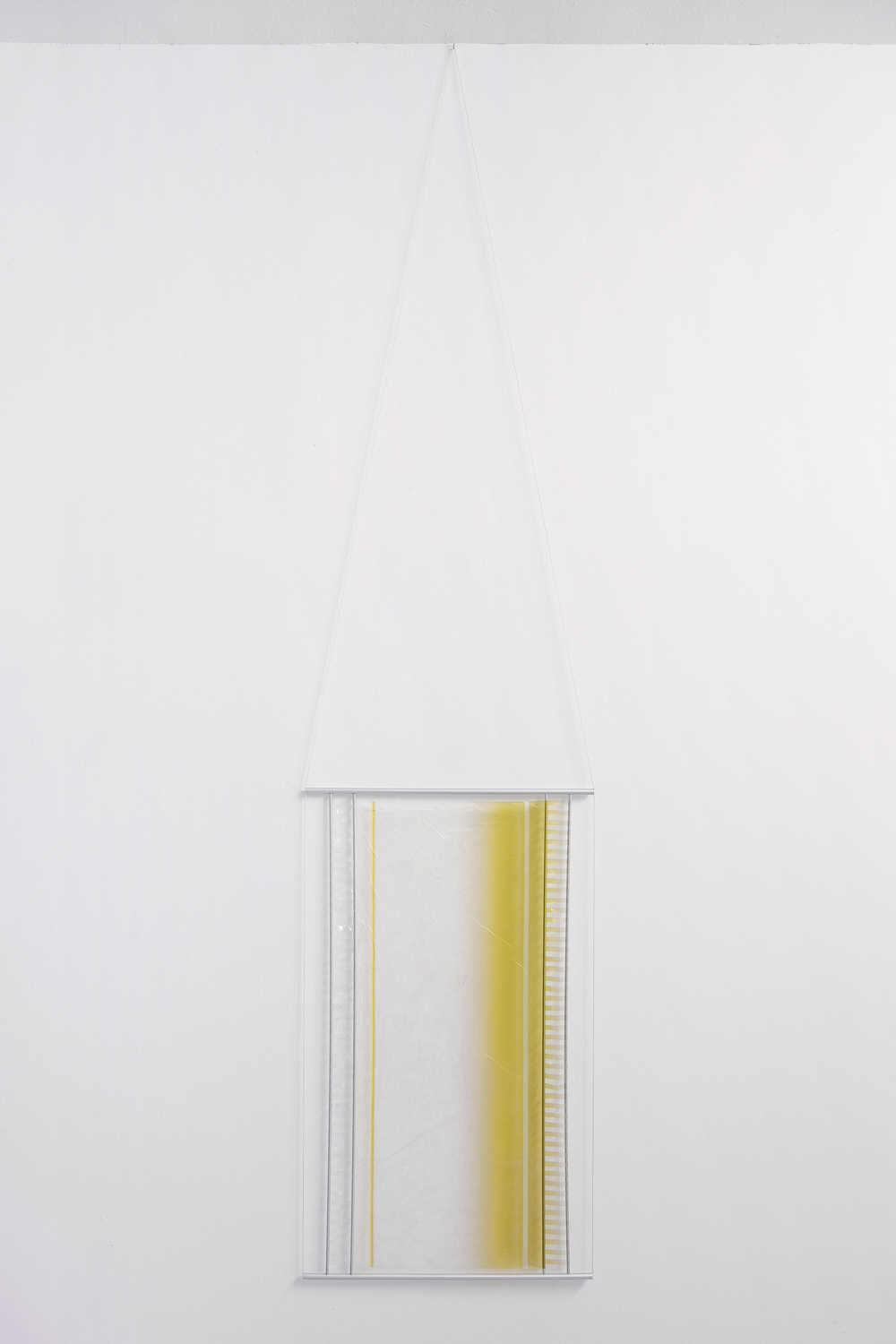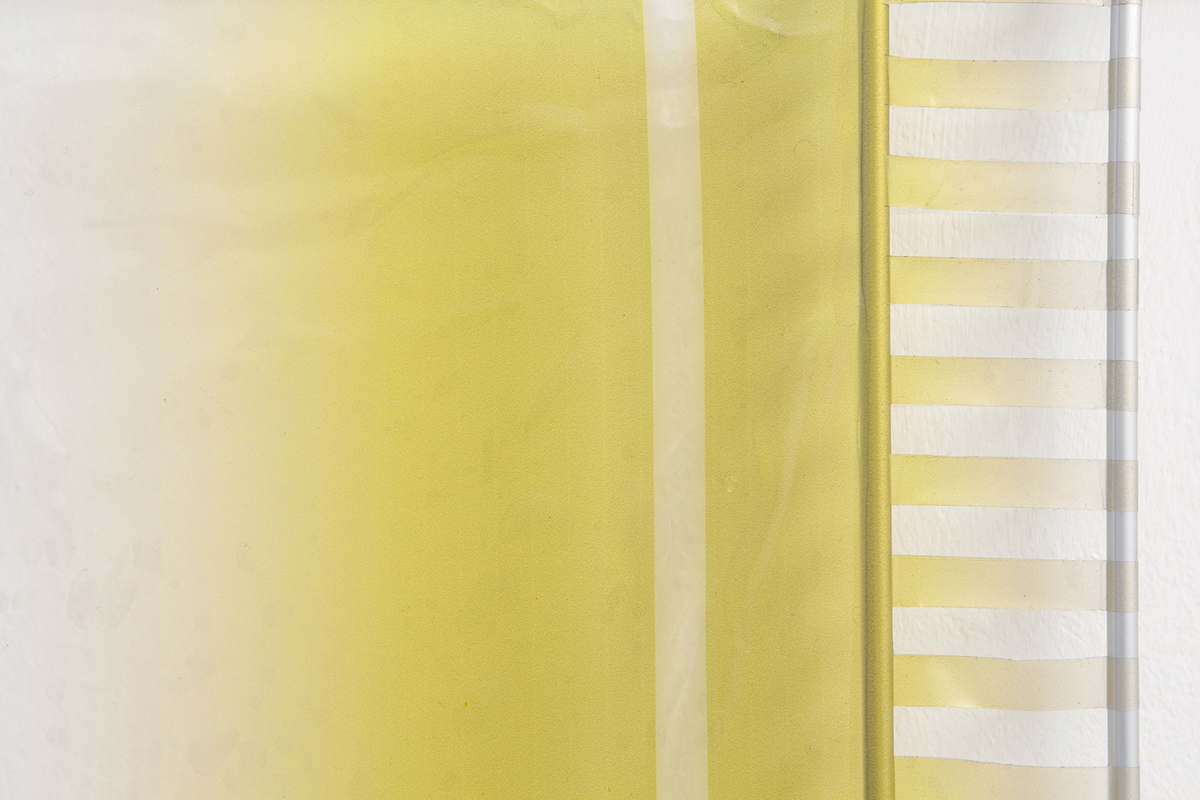 photo:

Filippo Armellin
Davide Stucchi, giovane artista milanese alla sua prima personale si è appropriato dell'essenza umanistica dello Studiolo. L'ha inteso come luogo dove approfondire una ricerca, una palestra di idee esplicitate secondo differenti strati percettivi. Il lavoro, evoluto nell'arco di un mese, si è continuamente trasformato poiché concretizzazione di uno sviluppo cerebrale, ottenuto tramite l'epurazione graduale di strati superflui. Nuclei alla ricerca delle loro strutture, una visione attenta sulla precarietà dell'immagine contemporanea.
"Questa mostra è costruita come un commento al vincolo che si attiva tra la performance compiuta dall'opera d'arte e il contesto discorsivo attivato nella mostra dove l'opera è esposta. Qui lo spettatore è chiamato a confrontarsi con la natura formale dell'opera e quella intellettuale della mostra e con il loro avvicendarsi come due, indissolubili momenti del processo creativo.
Ho provato a comprare dei vestiti online; ho cercato sconti, novità e rarità; ho giocato anche a personalizzare scarpe senza però mai arrivare a confermare l'ordine. Su nike.com la mia attenzione è caduta sulle immagini di capi di abbigliamento sportivo vestiti da manichini invisibili, calchi che si possono indossare senza problemi di taglie. Su yoox.com ho aumentato e diminuito la luminosità dello schermo per cambiare contemporaneamente la tonalità della pelle di modelli e modelle in relazione agli abiti. Su ebay.com, poichè la maggior parte delle immagini degli indumenti è senza figura umana, ho osservato come gli abiti vengono piegati e fotografati per essere presentati negli annunci. Da tre mesi a questa parte mi sembra di vedere solo manichini, abiti, accessori, loghi, marchi anche nelle opere delle mostre che visito.
Per appendere un paio di pantaloni a una gruccia il tessuto deve essere piegato scegliendo un punto dove dividerne il peso.
Nel contesto di Studiolo #7 sono presentate due sculture insieme a tre paia di pantaloni. Un paio di pantaloni guarda se stesso appiattito, appeso alla prima scultura; gli altri due sono distesi orizzontalmente guardandosi l'un l'altro, appesi alla seconda scultura.
Per fotografare questi pantaloni posso utilizzare un cavalletto Gorillapod in modo che la macchina fotografica rimanga appesa alla stessa scultura a cui sono appesi i pantaloni. Visita joby.com per scoprire Gorillapod".

Davide Stucchi

Davide Stucchi, young Milanese artist at his first solo show, has taken possession of the Studiolo humanistic essence. He has interpreted it as a place where to deepen a research, training for ideas explained according to different layers of perception. The work, developed in a month, has changed continuously itself since it is objectification of a cerebral development, achieved through a gradual purge of the unnecessary layers. Nucleus in search of their structures, a vision focused on the precariousness of the contemporary image.
"This exhibition is designed as a comment to the constraint that is active between the performance accomplished by the art work and the discursive context activated in the exhibition where the work is on show. Here the viewer is confronted with the formal nature of the work and with the intellectual one of the exhibition and also with their alternating as two, inseparable moments of the creative process.
I tried to buy some clothes online; I looked for discounts, new products and rarity; I also played to customize shoes without getting ever to confirm the order. On the web site nike.com my attention fell on the images of sports clothing dressed by invisible mannequins, casts that you can clothe without problems of sizes. On yoox.com I increased and decreased the brightness of the screen to change at the same time the tone of the skin of male and female models in relation to clothing. On ebay.com, seeing as most of the images of the garments are without a human figure, I observed the way as the clothes are folded and photographed for their presentation in the ads. For three months I seem to see only mannequins, clothes, accessories, logos, brands also in the works of the exhibitions I visit.
To hang a pair of trousers on a hanger the fabric must be folded by choosing a point where you can divide the weight.
In STUDIOLO # 7 are presented two sculptures along with three pairs of pants. A pair of trousers looks at itself flattened, hung on the first sculpture; the other two are lying horizontally looking at each other, hanging from the second sculpture.
To photograph these pants I can use a Gorillapod tripod so that the camera remains hanging on the same sculpture on which the pants are hanging. Visit joby.com to discover Gorillapod".
Davide Stucchi

-

Davide Stucchi
Milan 1988. Lives and works in Milan

Selected Solo Exhibitions: 2012 Studiolo #7, Studiolo Project, Milan, Ha-ha, Davide Stucchi and Alessandro Agudio, Plusdesign, Milan.

Selected Group Exhibitions: 2013 Add Fire, 9° Furla Art Prize, Ex Ospedale degli Innocenti, Bologna; 2012 FW2013RTW (Kudos), proposed by Gasconade, Federica Schiavo Gallery, Rome, Lady Dior as seen by..., La Triennale, Milan, Fuoriclasse, GAM, Galleria d'Arte Moderna, Milan, Pose Position, proposed by Gasconade, 1M3, Lousanne; 2011 UniCredit studio at Artissima 18, International Fair of Contemporary Art, Turin, After Prisma, Villa Romana, Florence, Branch 200, UniCredit Studio, Milan.