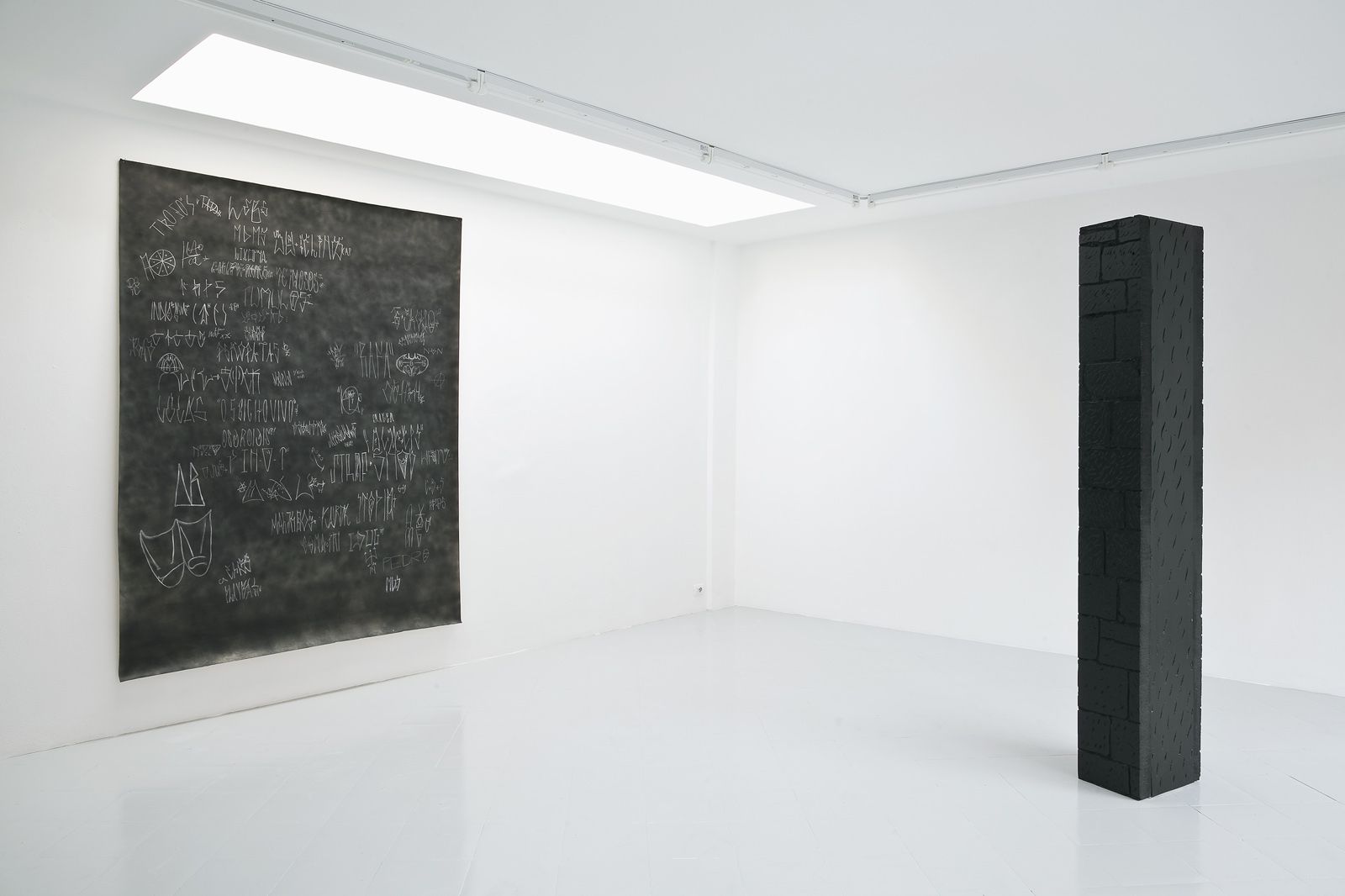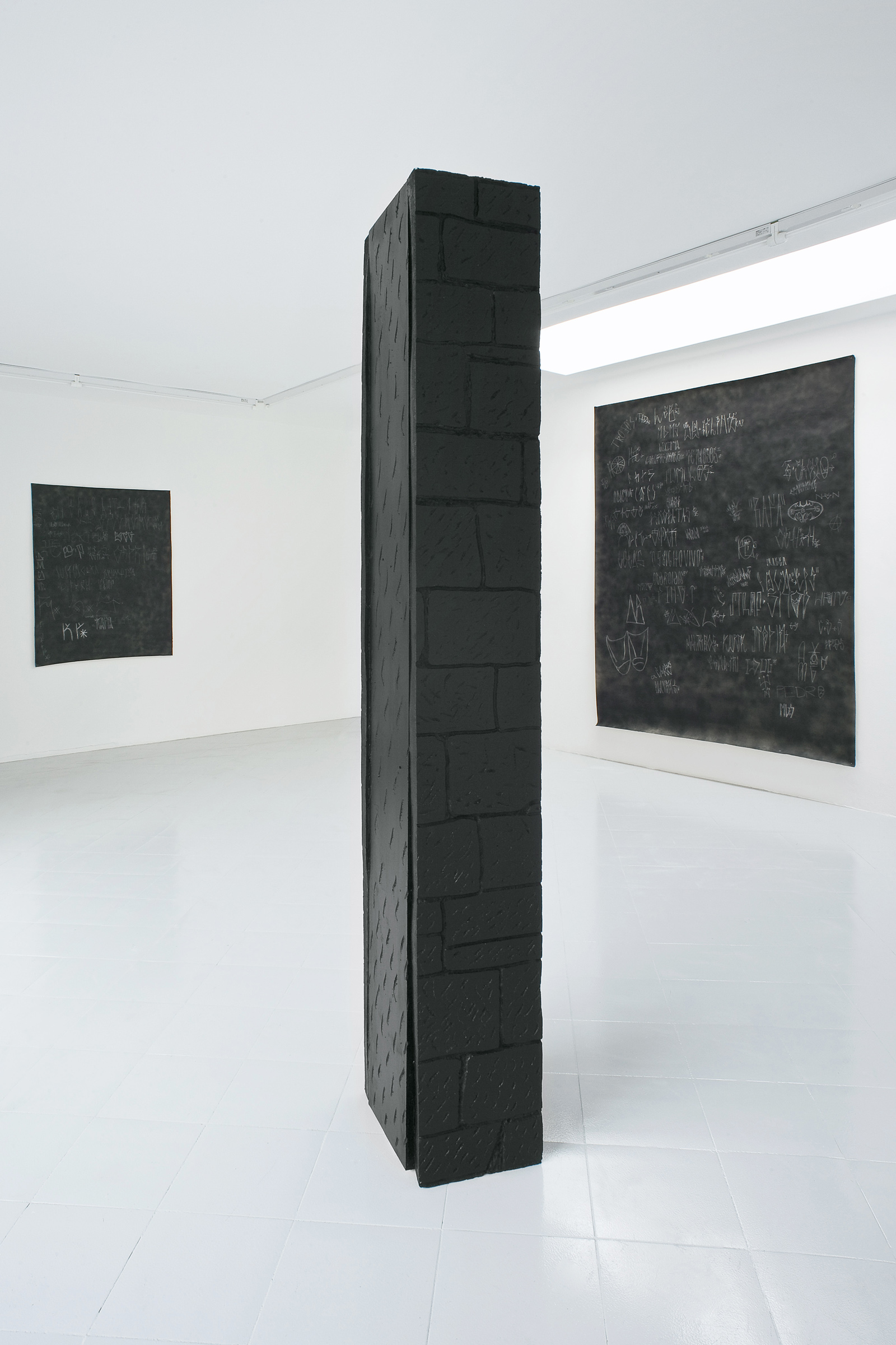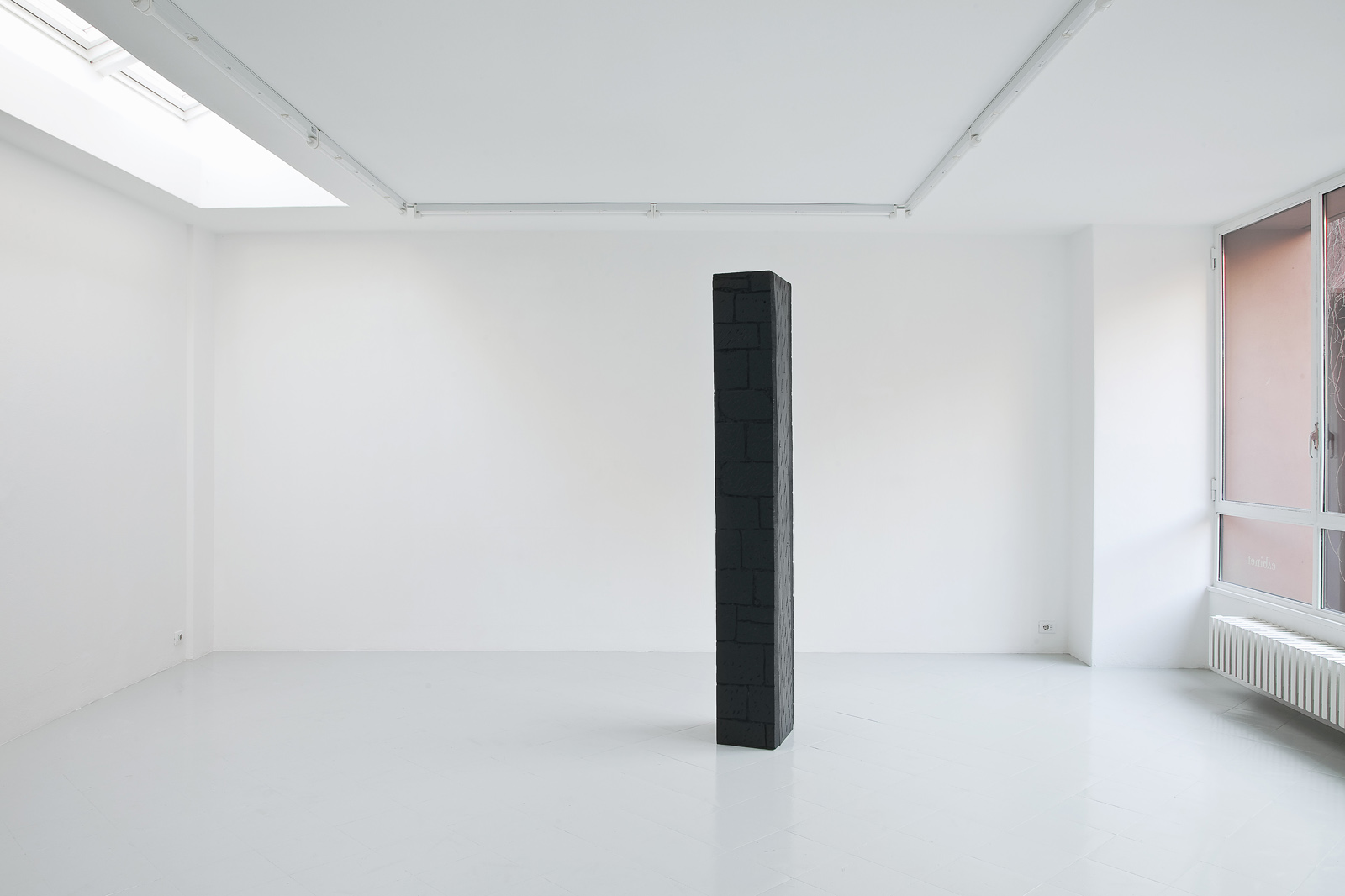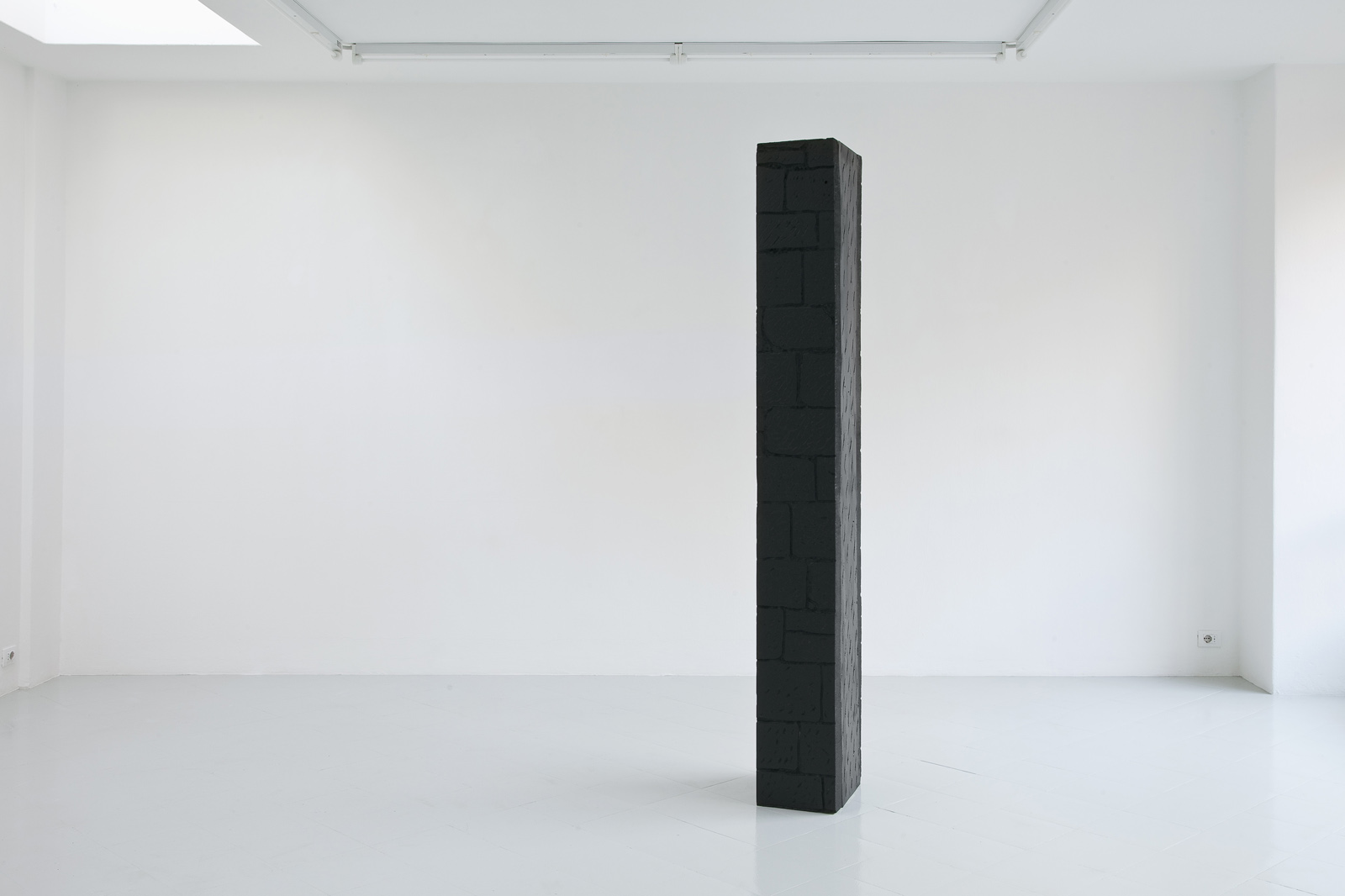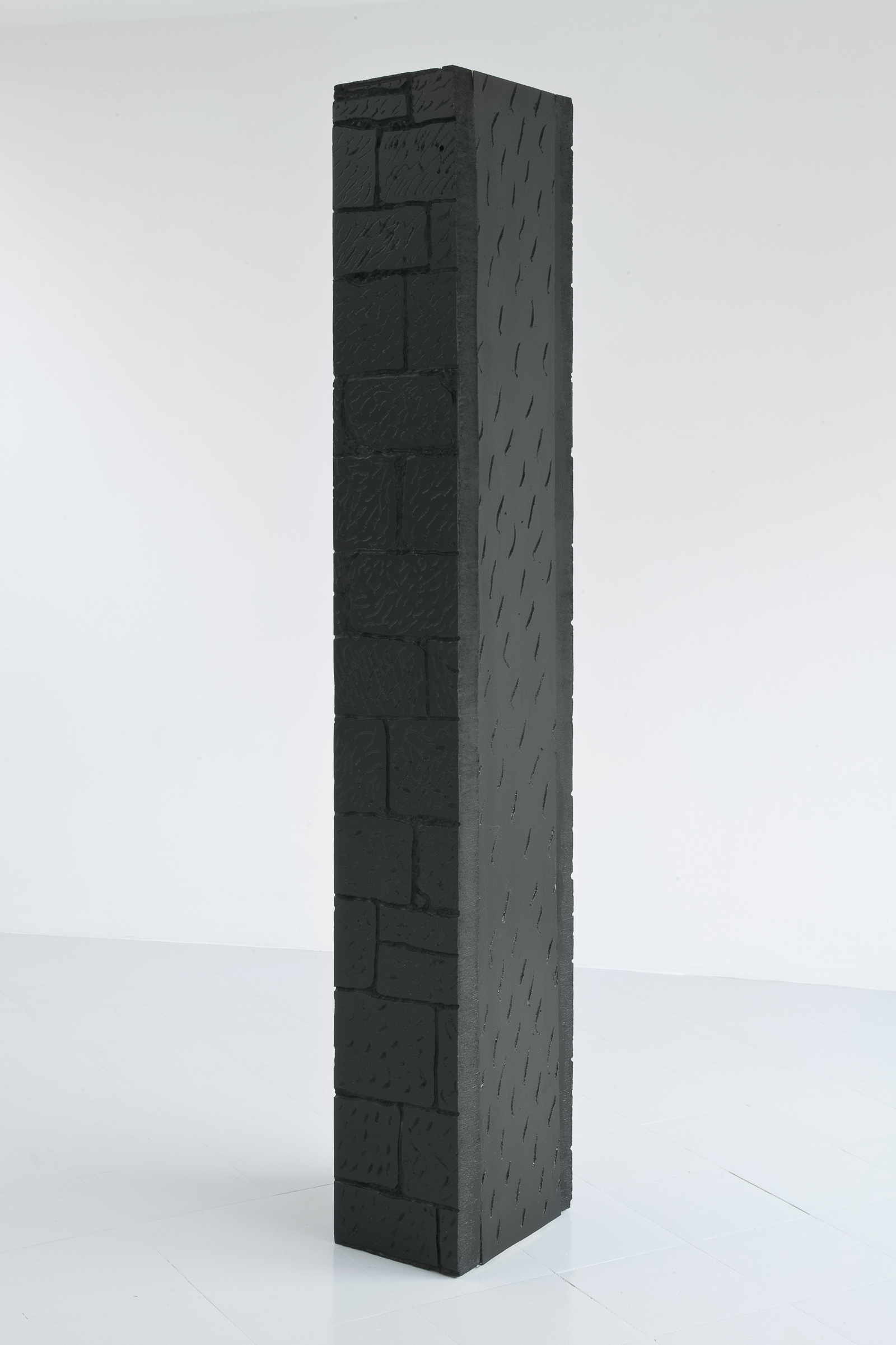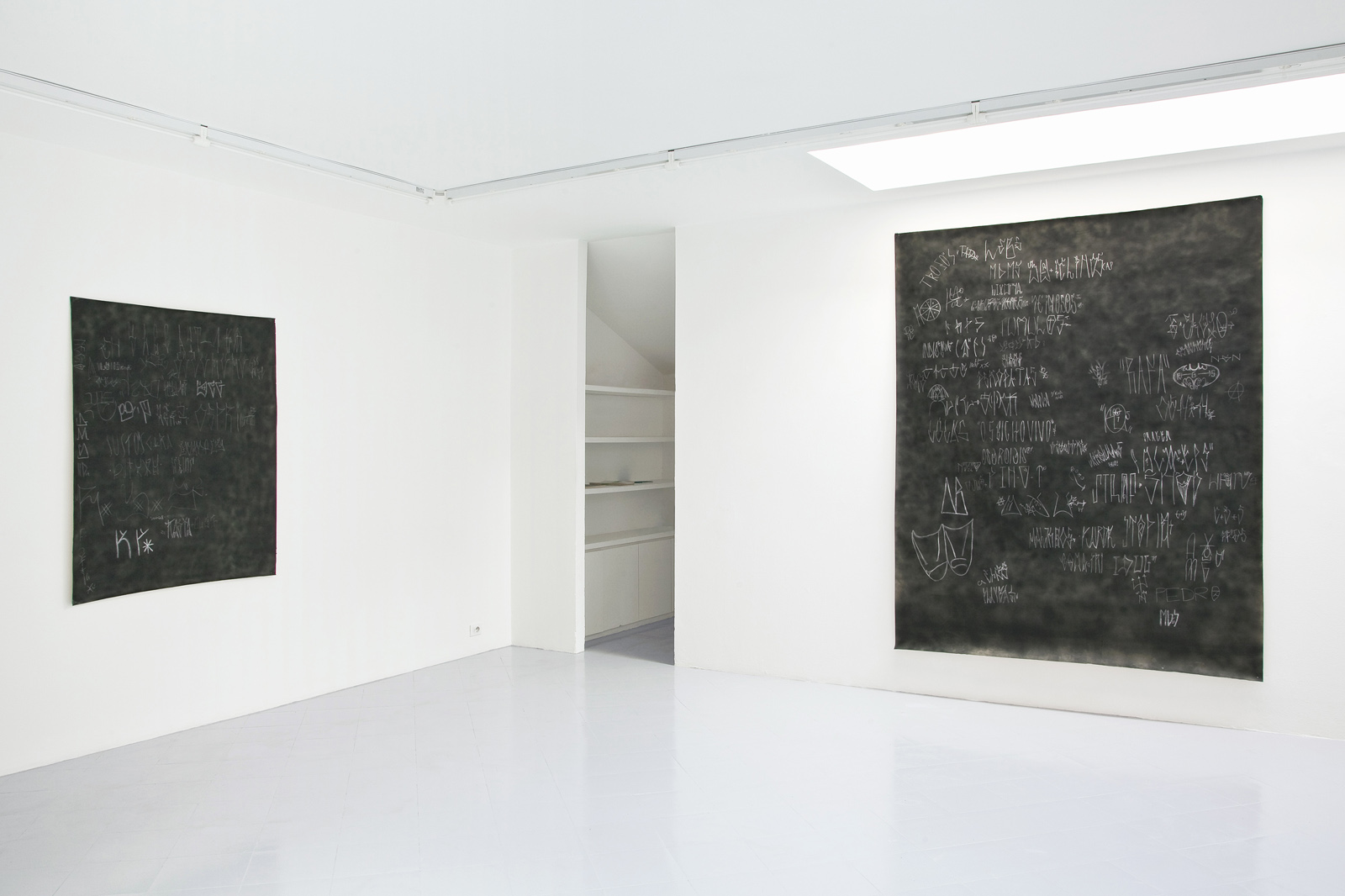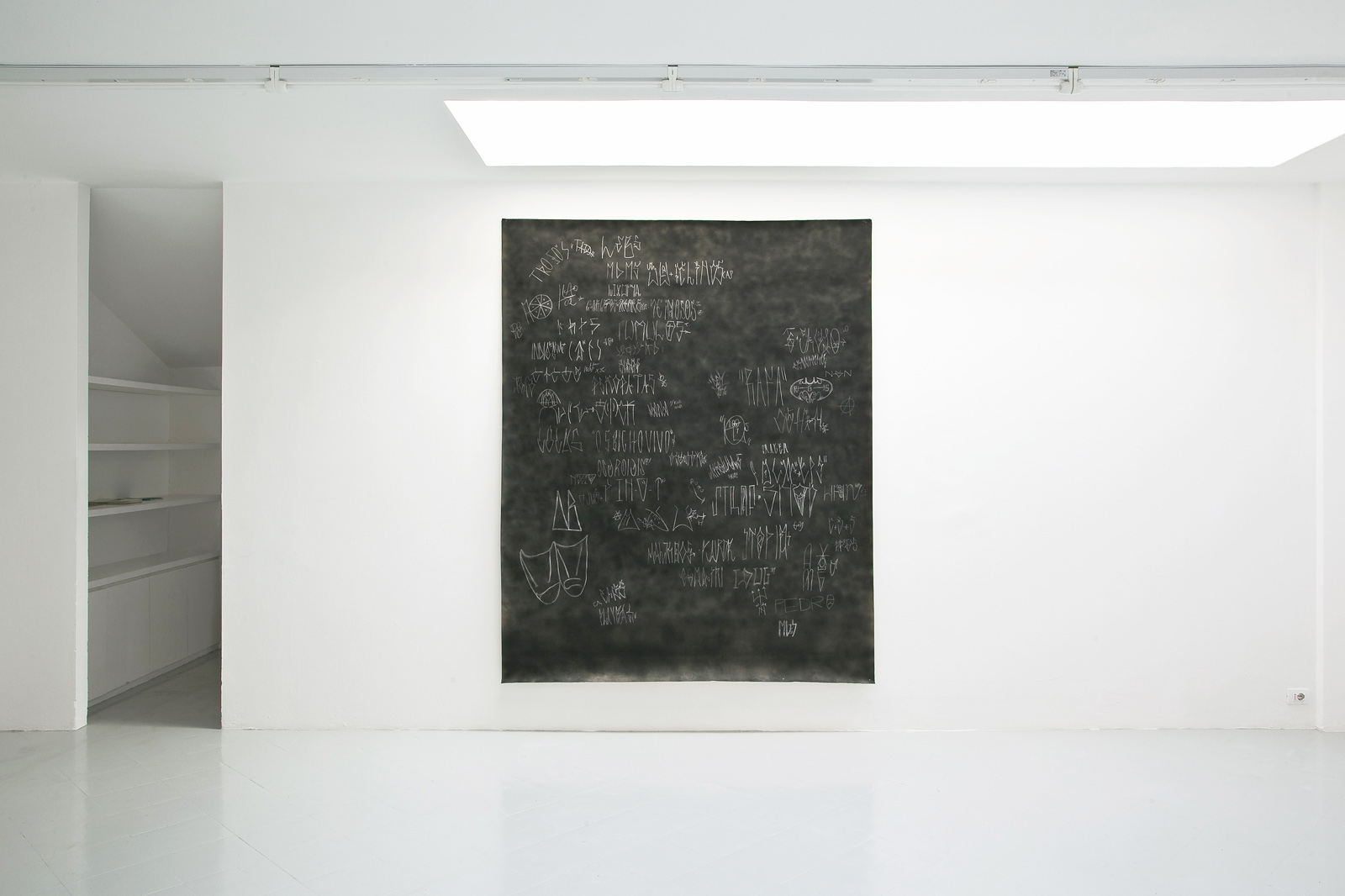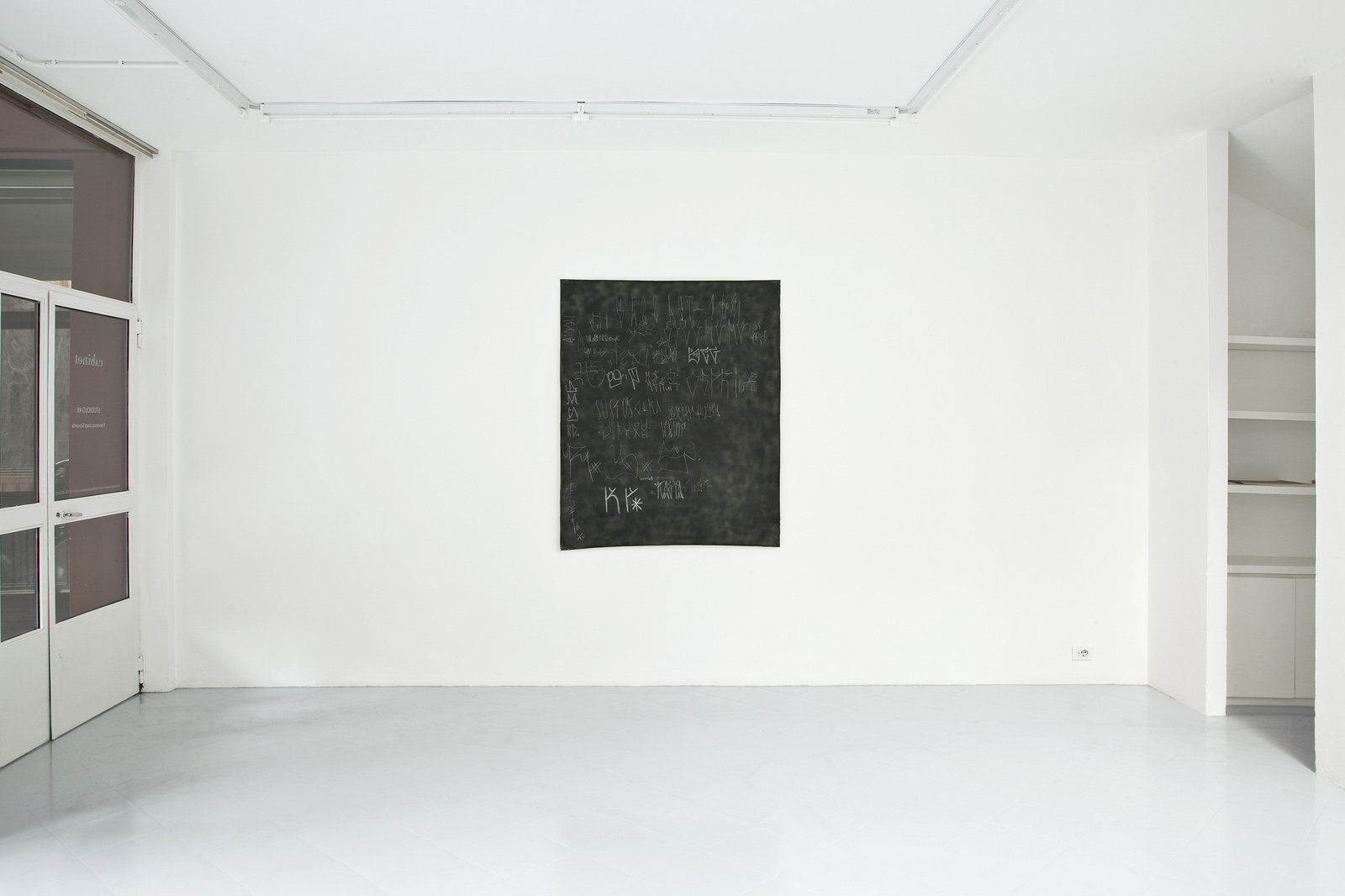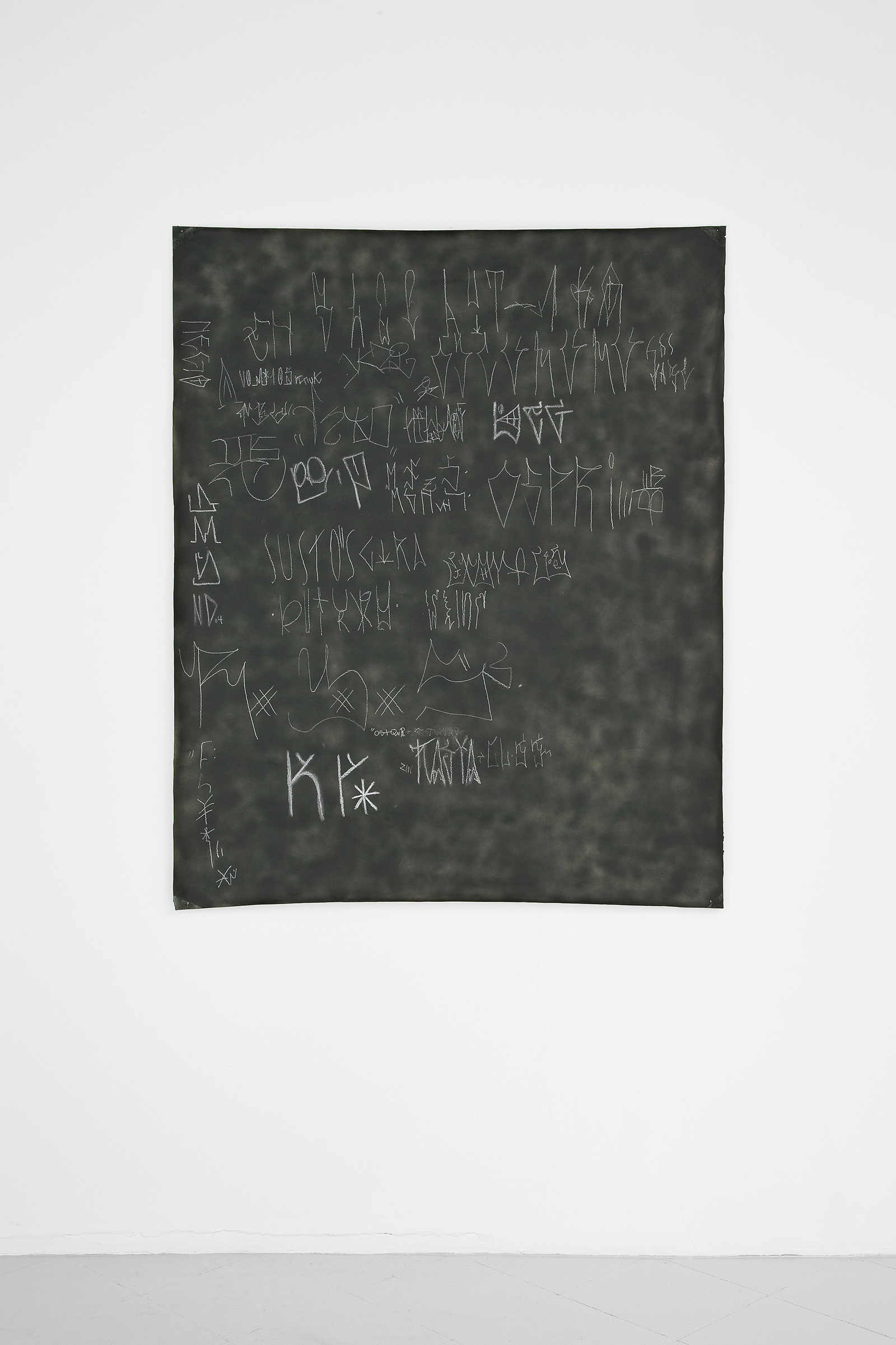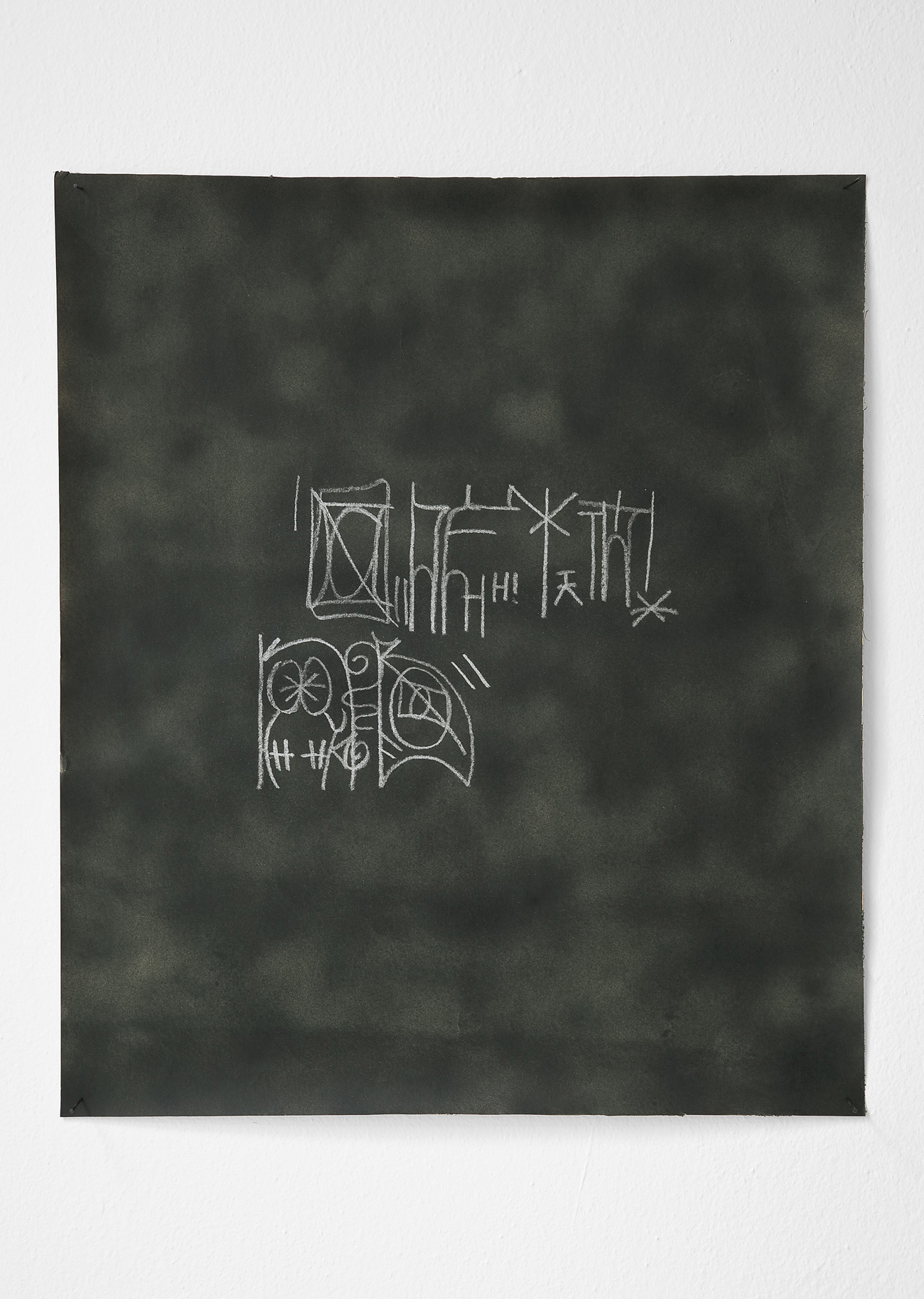 photo:
Filippo Armellin

L'appartenenza
non è un insieme casuale di persone
non è il consenso a un'apparente aggregazione
l'appartenenza
è avere gli altri dentro di sé.

G. Gaber

Francesco Joao Scavarda, alla sua prima personale da Studiolo, sembra tradire i suoi natali Italiani. In lui convivono l'umidità calda della Foresta Amazzonica e la malinconica atmosfera del Lago Maggiore, ma è la cultura dei bassifondi brasiliani a riportarlo alle origini. Il suo studio più recente si concentra soprattutto sul fenomeno sociale dei Pixadores; gruppo di writers cresciuti nelle aree del sud est del Brasile, che tra San Paolo e Rio De Janeiro coniano negli anni '80 il graffito Pixação. Lo stile è riconoscibile. Scritte lunghe e sottili, tag filiformi e schematici, simboli criptici portati al limite della decodificabilità. I luoghi sono ricorrenti. Muri e interi prospetti di edifici abbandonati della metropoli. Un segno vandalico o atto di lecito dissenso per demarcare un territorio, il proprio, invaso dalla cementificazione. Scavarda raccoglie questo alfabeto idiomatico e lo trasporta su carta con un approccio prettamente pittorico. Seleziona, riproduce e compone segni nello spazio del supporto. La contestazione è ridotta ad una traccia e contenuta in una superficie delimitata, un diario antropologico di una storia lontana e coeva. Il graffito resta privo della sua accezione sociale germinale e diviene sublimazione di una bellezza urbana spontanea. In costante ricerca sull'evoluzione dell'archetipo, Scavarda supera l'approccio popular della ripetizione tout court favorendo i significati ai significanti. Nel gioco della reinterpretazione dei ruoli, il muro, quale supporto, diviene anch'esso oggetto di citazione.Una Colonna nera bugnata diventa corpo grottesco, una simulazione del reale in un processo costante di modificazione che da ritratto si fa caricatura.
La mostra di Scavarda è un'inganno !
Un Trickster che non crea, ma concrea, dando all'ideazione aspetti imprevedibili, o, in alternativa, distruggendo il mondo conosciuto o l'ordine costituito, realizzandone uno differente.

L'appartenenza
non è un insieme casuale di persone
non è il consenso a un'apparente aggregazione
l'appartenenza
è avere gli altri dentro di sé.

G. Gaber
Francesco Joao Scavarda, at his first solo show at Studiolo, seems to betray his Italian origins. In him live side by side the warm humidity of the Amazon Rainforest and the melancholic atmosphere of Lake Maggiore, but it is the culture of the Brazilian slums to bring him back to his origins. His most recent research focuses primarily on the social phenomenon of Pixadores, group of writers grew up in the southeast areas of Brazil, that between Sao Paulo and Rio De Janeiro in the 80's forge the graffiti Pixação. The style is recognizable. Long and thin writings, threadlike and schematic signs, cryptic symbols taken to the limit of being decode. The places are recurring. Walls and entire facades of abandoned buildings of the metropolis. A sign of vandalism or act of legitimate dissent to demarcate a territory, his own, invaded by overbuilding. Scavarda collects this idiomatic alphabet and transports it on paper with a purely pictorial approach. He selects, reproduces and composes signs on the surface of the media. The dissent is reduced to a track and is contained in a delimited area, an anthropological diary with a far and contemporary history. The graffiti is deprived of its germinal social meaning and becomes sublimation of a spontaneous urban beauty. In constant research on the evolution of the archetype, Scavarda exceeds the popular approach of repetition preferring the meanings to the signifiers. In the game of a new interpretation of roles, the wall, as support, becomes even itself an object of quotation. A black ashlar column becomes a grotesque body, a simulation of reality in a constant process of modification that from a portrait becomes a caricature.
The Scavarda's exhibition is a trick!
He is a trickster that does not create, but concreates, giving unpredictable aspects to the conceiving, or, as an alternative, destroying the known world or the established order, by making a different one.

-

Francesco Joao Scavarda
Milan 1987. Lives and works in Milan and Rio de Janeiro
Selected Solo Exhibitions: 2013 Studiolo 8#, Studiolo Project, Milan; 2012 The Opposite of the Opposite Opposite of the Opposite, Gasconade, Milan; 2011 NOK No One Knows: Il Quarto Passo (H.E.) with Dario Guccio, Grand Ho
Selected Group Exhibitions: 2012 Fuoriclasse, GAM, curated by Luca Cerizza, Milan; 2011 Carte Blanche #3: Agenzia 200, curated by Alberto Garutti, UniCredit Studio, Trento Carte Blanche #3: Agenzia 200, curated by Alberto Garutti, UniCredit Studio, Milan; 2010 Roaming Off-Cells, Museo d?Arte Contemporanea Villa Croce, Genua, Gioberti1, curated by Luca Castiglioni, Milan, Fuori Salone, Motel Lucie, Milan, Crola, Motel Lucie, Lucie Fontaine, Milan; 2009 EAV, Rio de Janeiro, Brazil
Prizes and Recognitions: 2012 Finalist at Dior Prize, Lady Dior as seen by..., selected by Giacinto Di Pietrantonio; Selected artist on Cookie and Luz by Cloe Piccoli, cookieandluz.com a project by Luca Castiglioni and Bianca Stoppani