31_05_2016 : 03_09_2016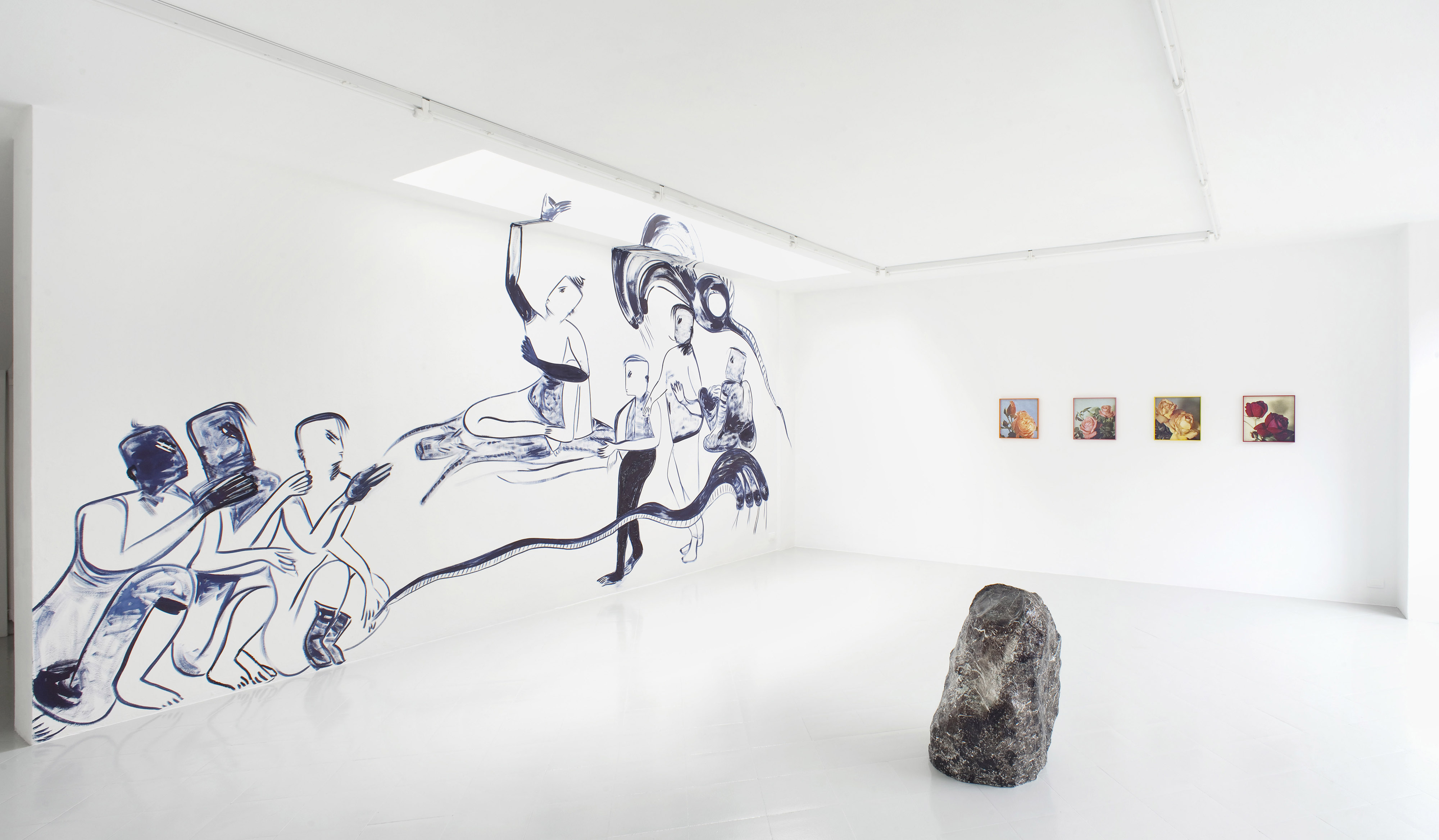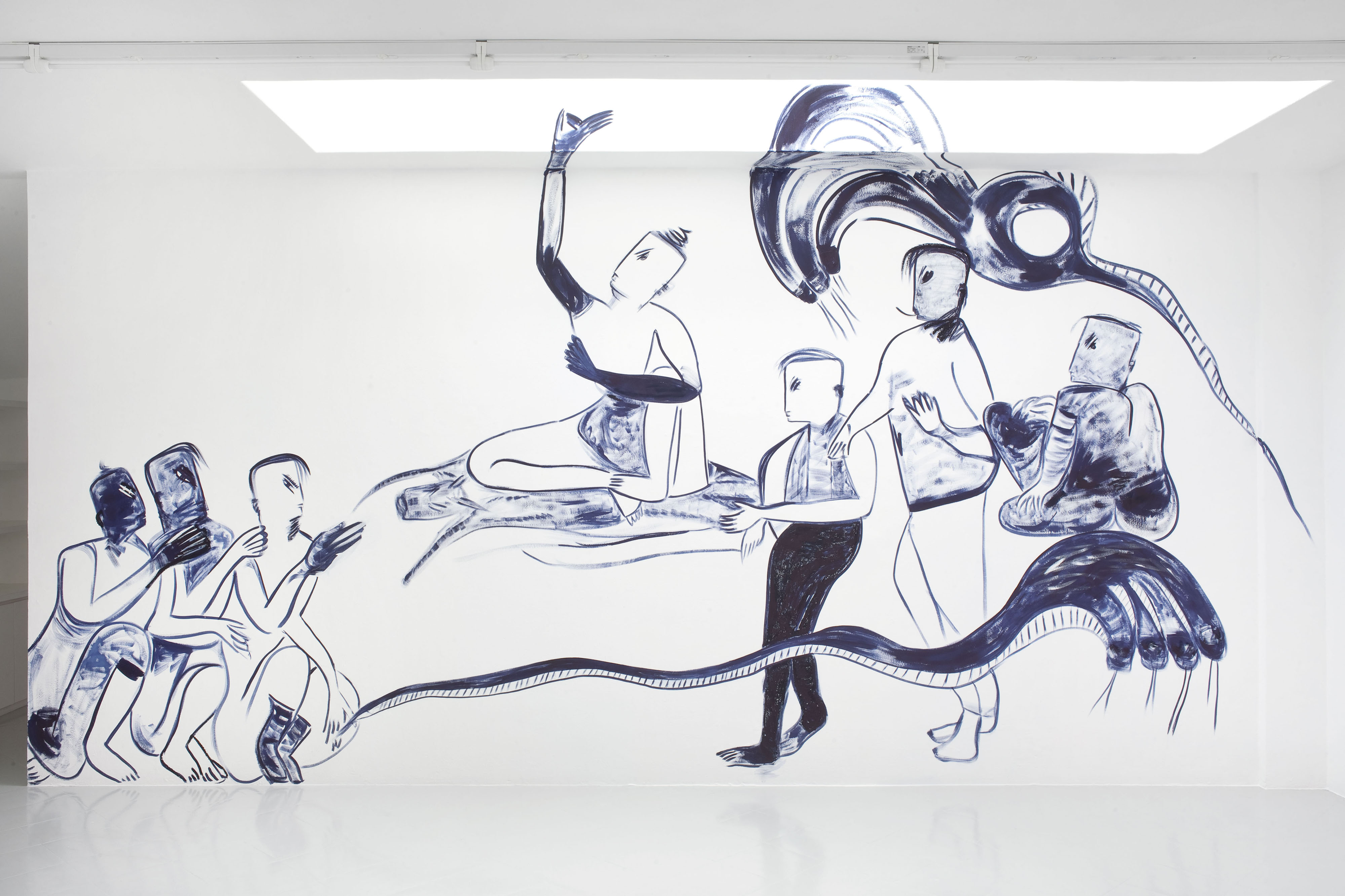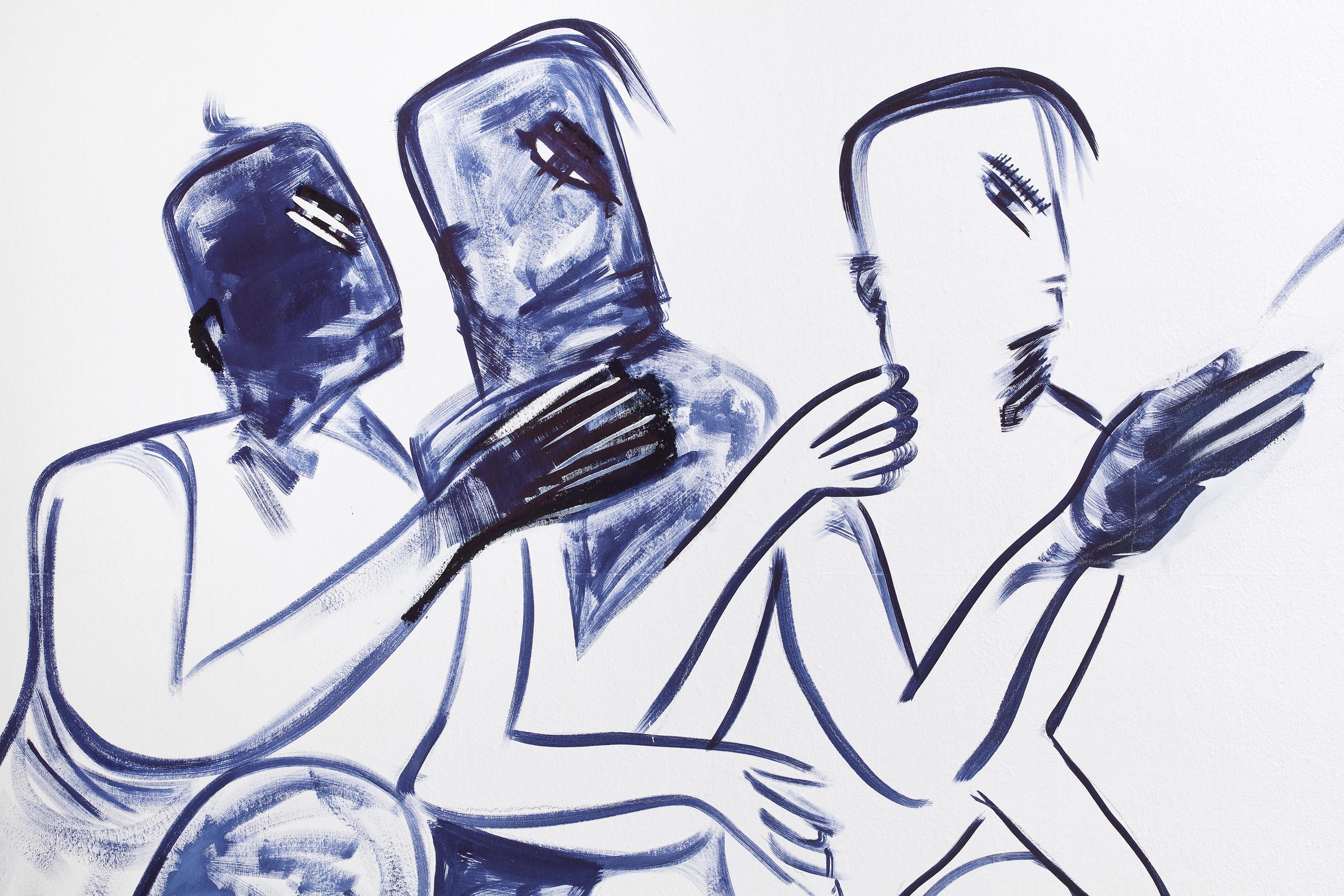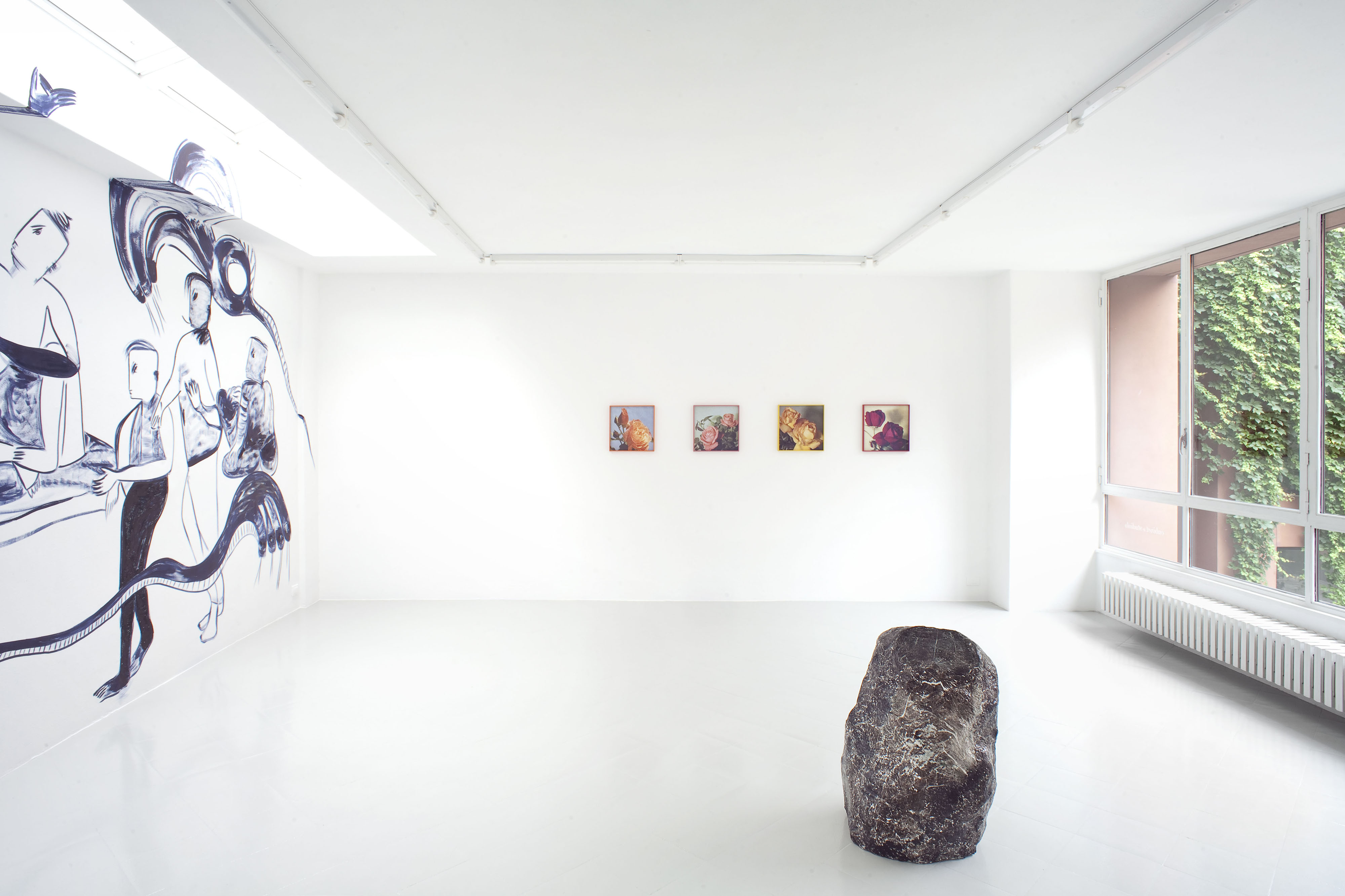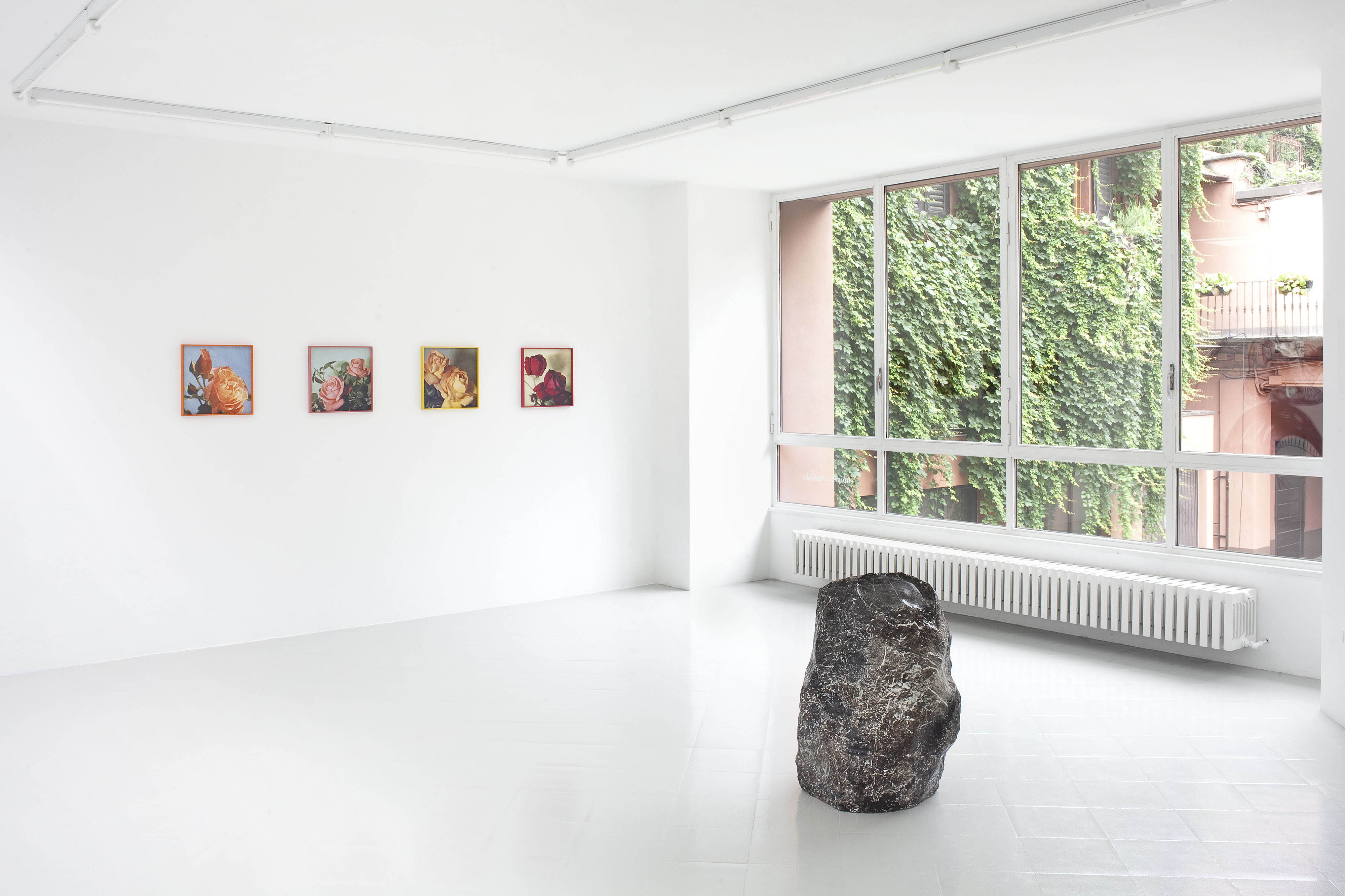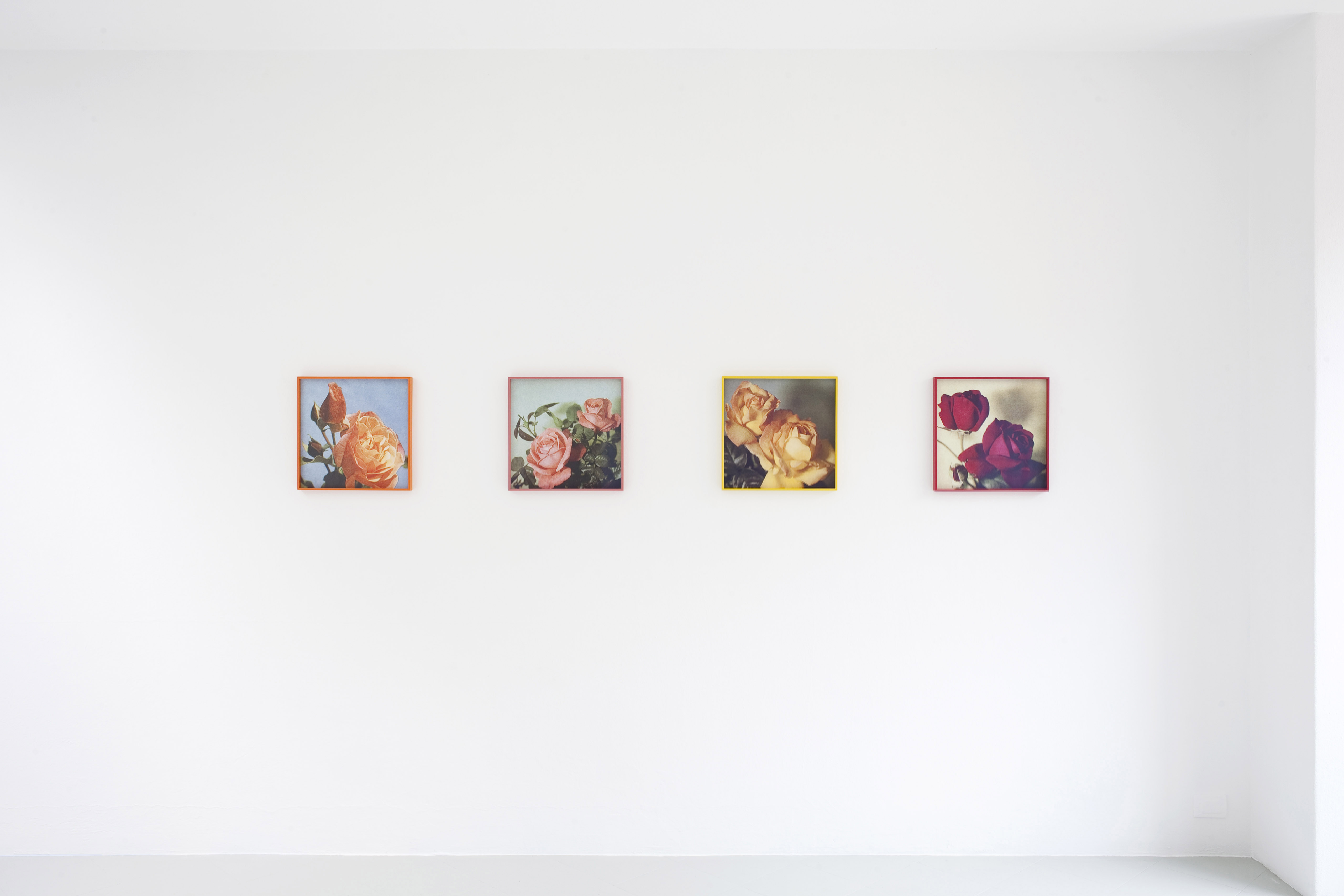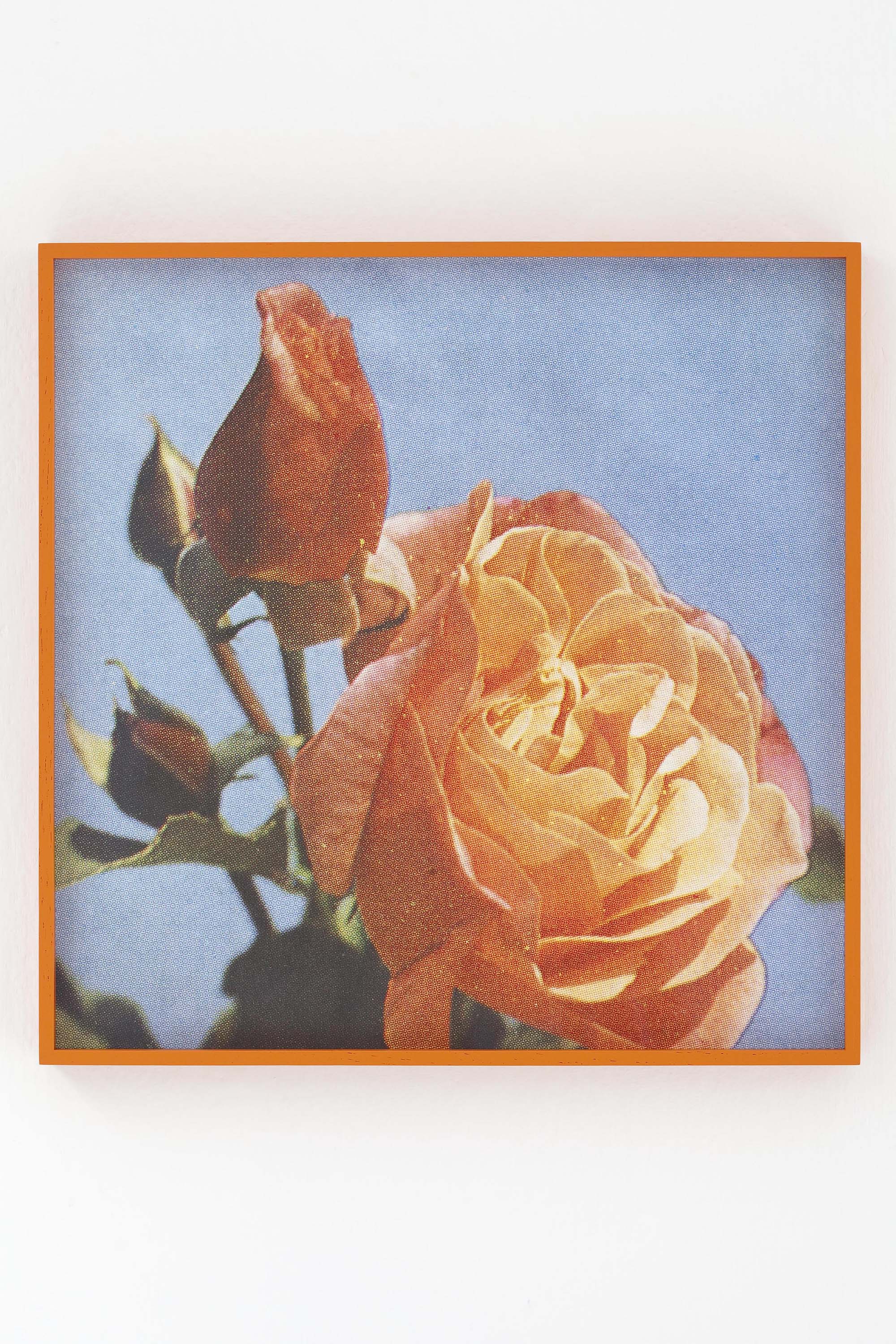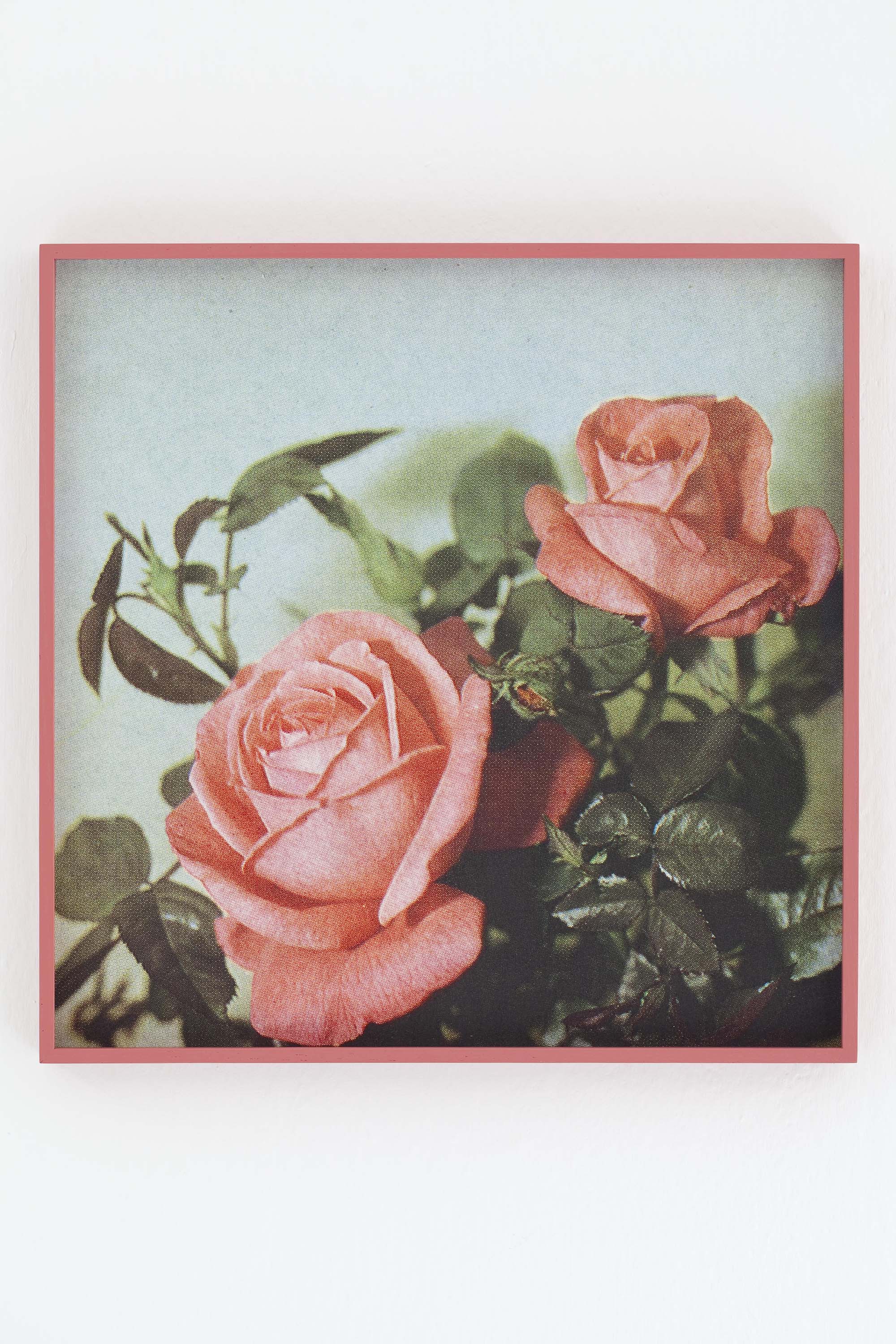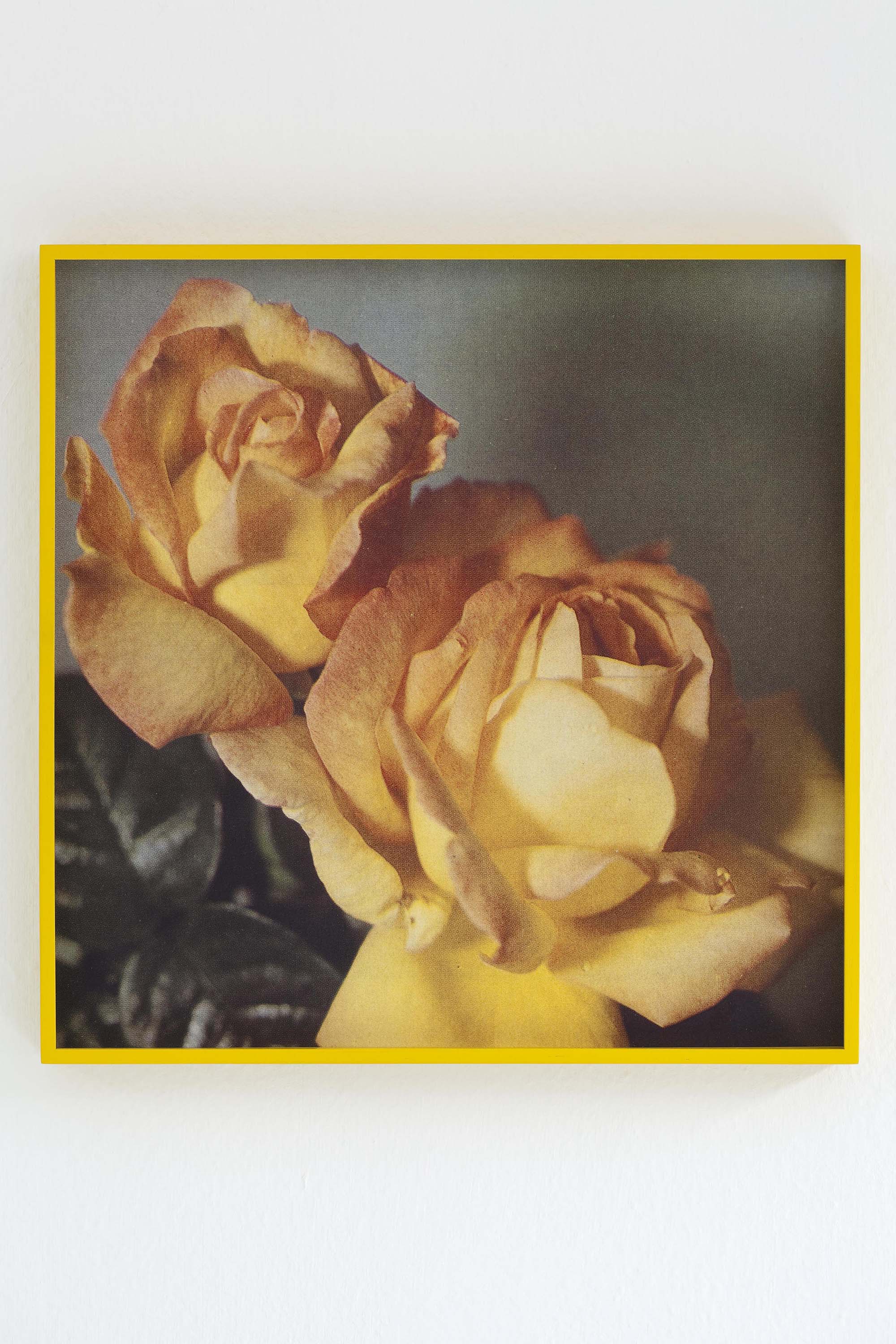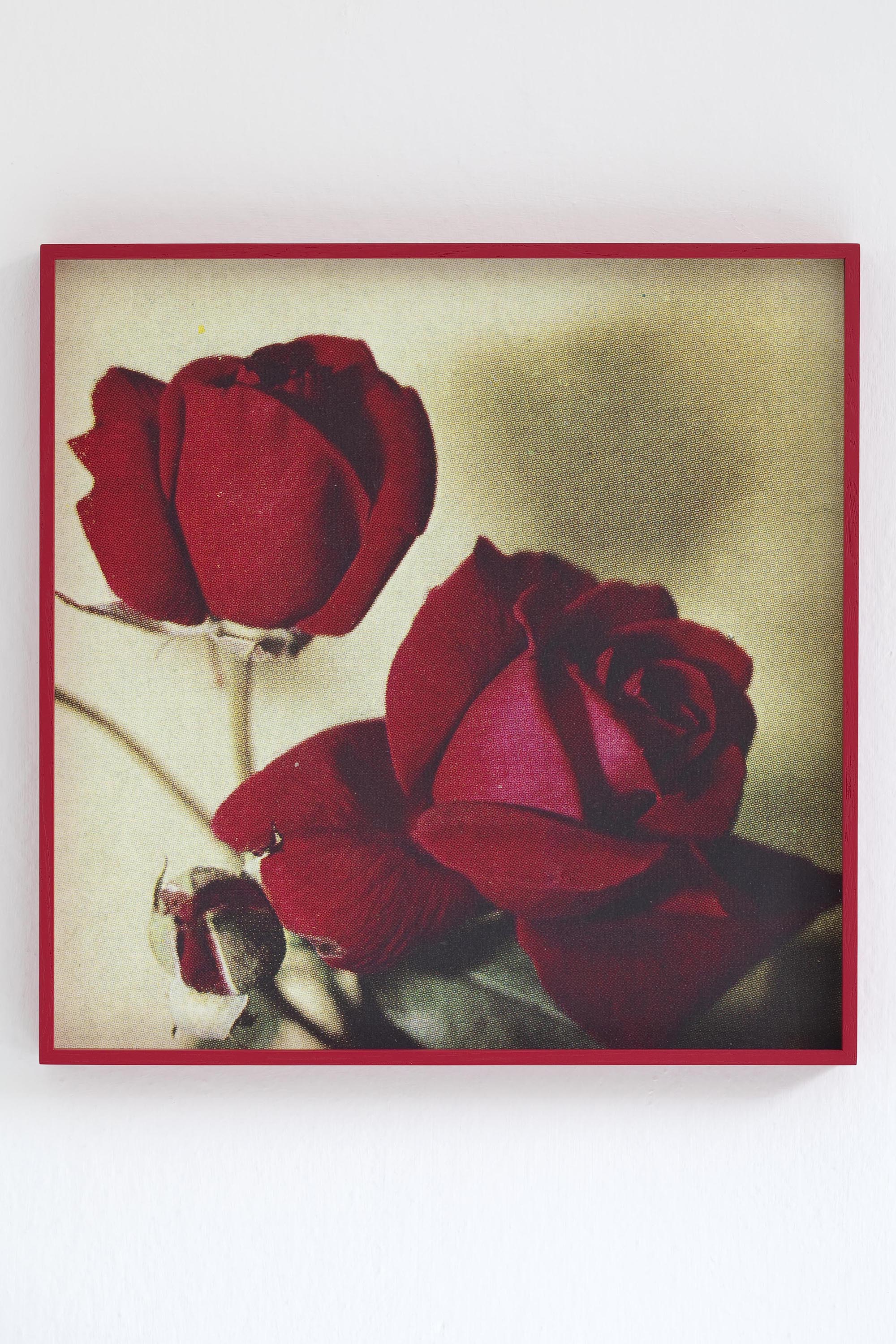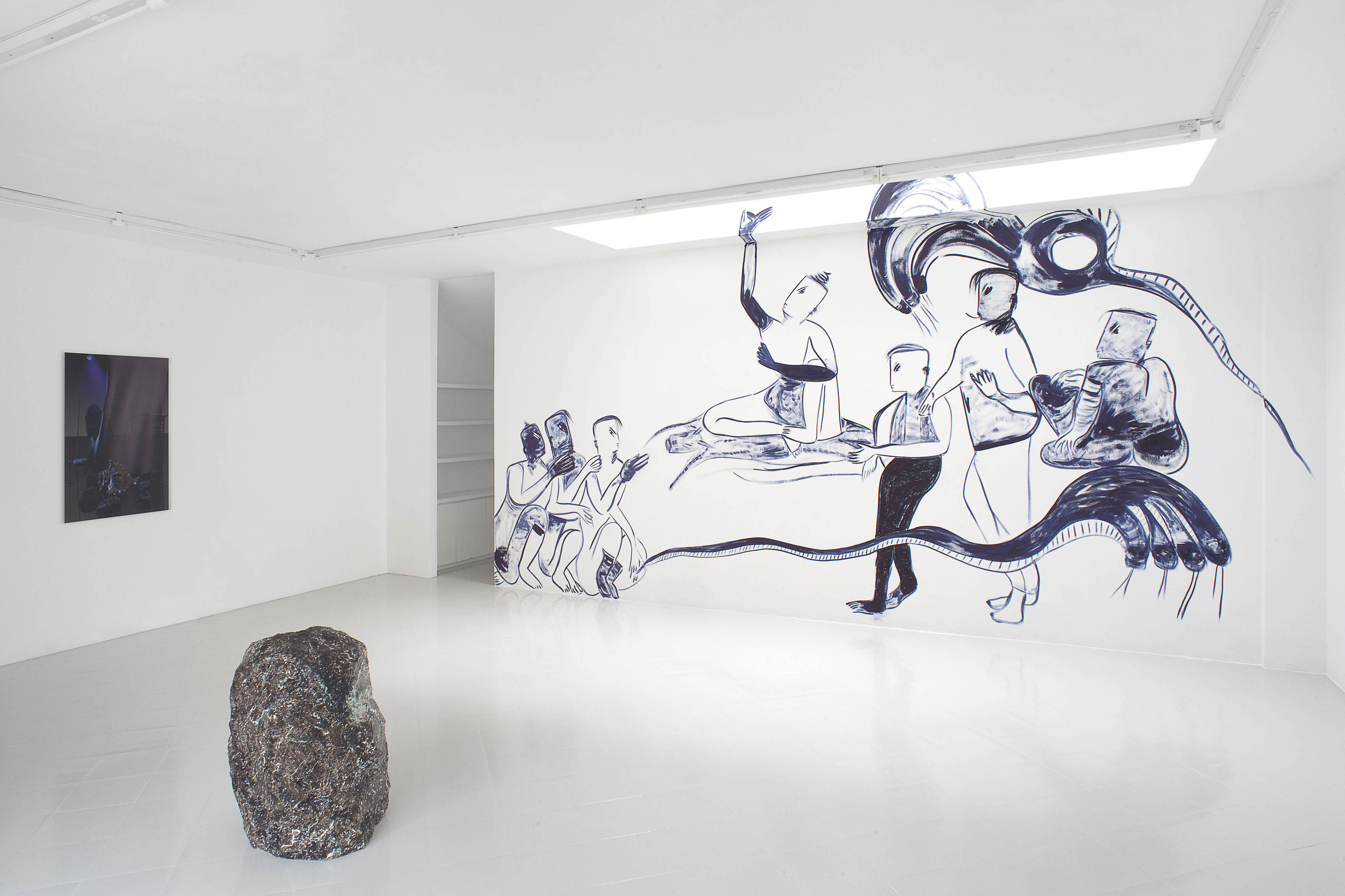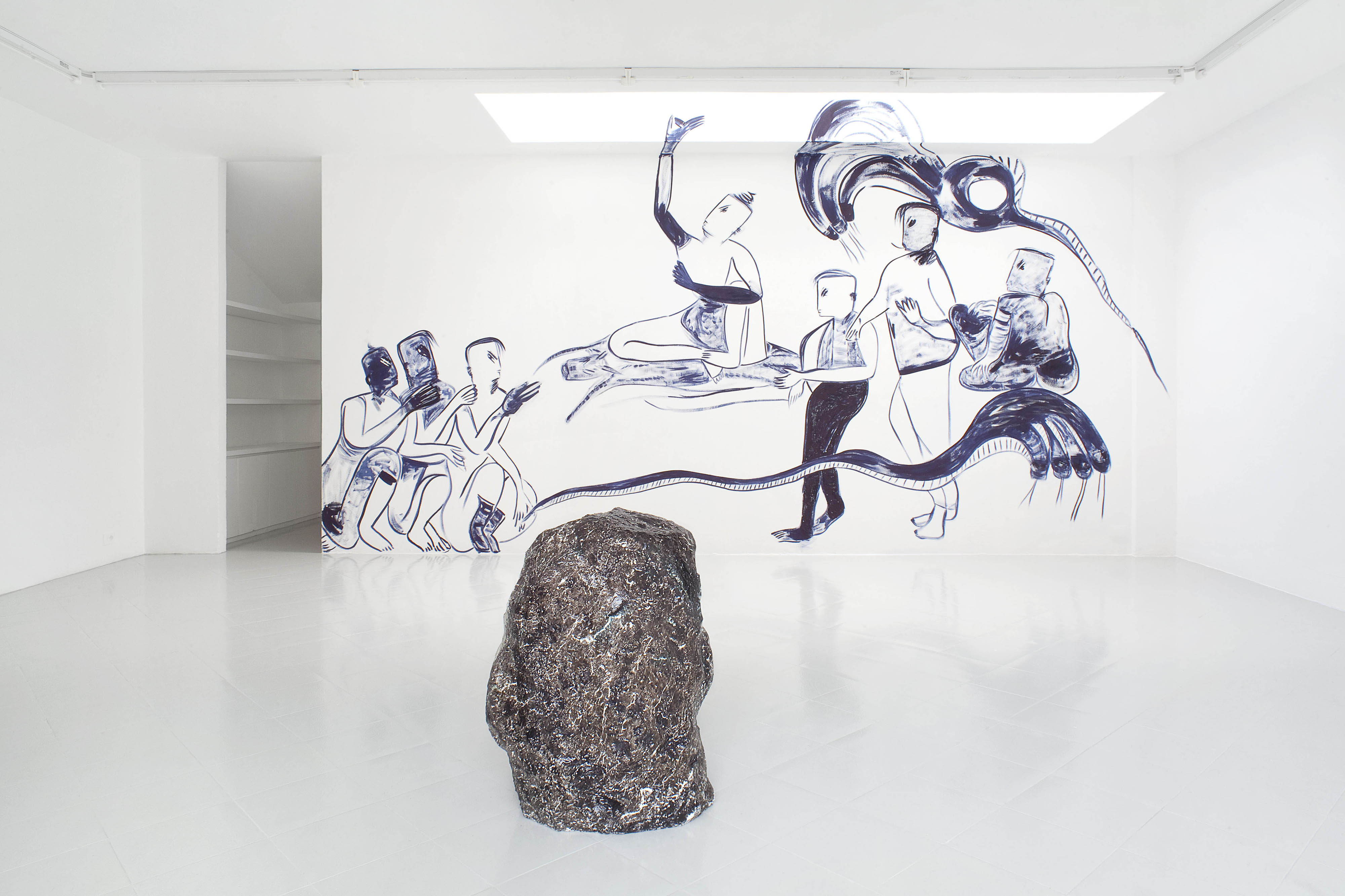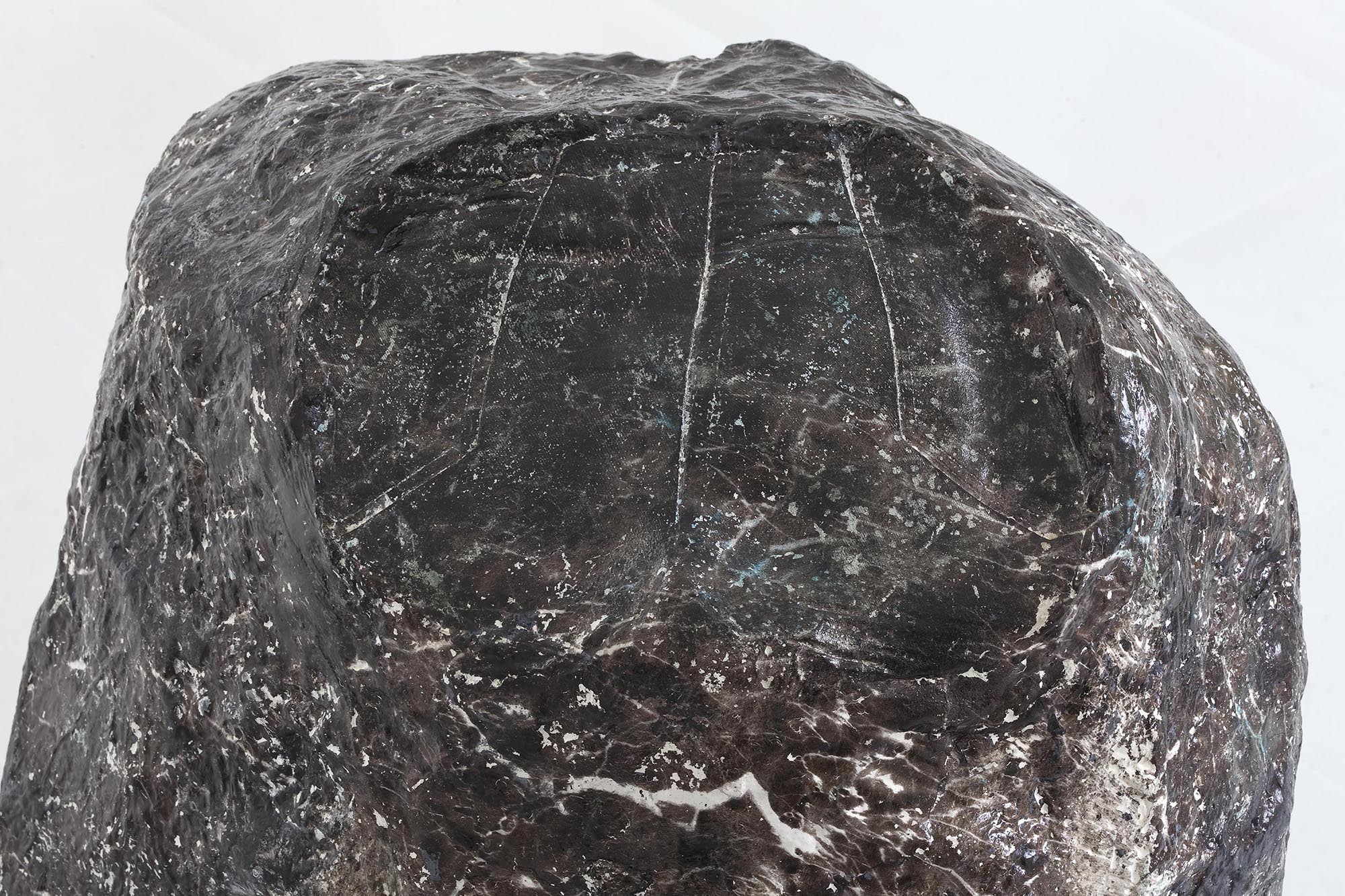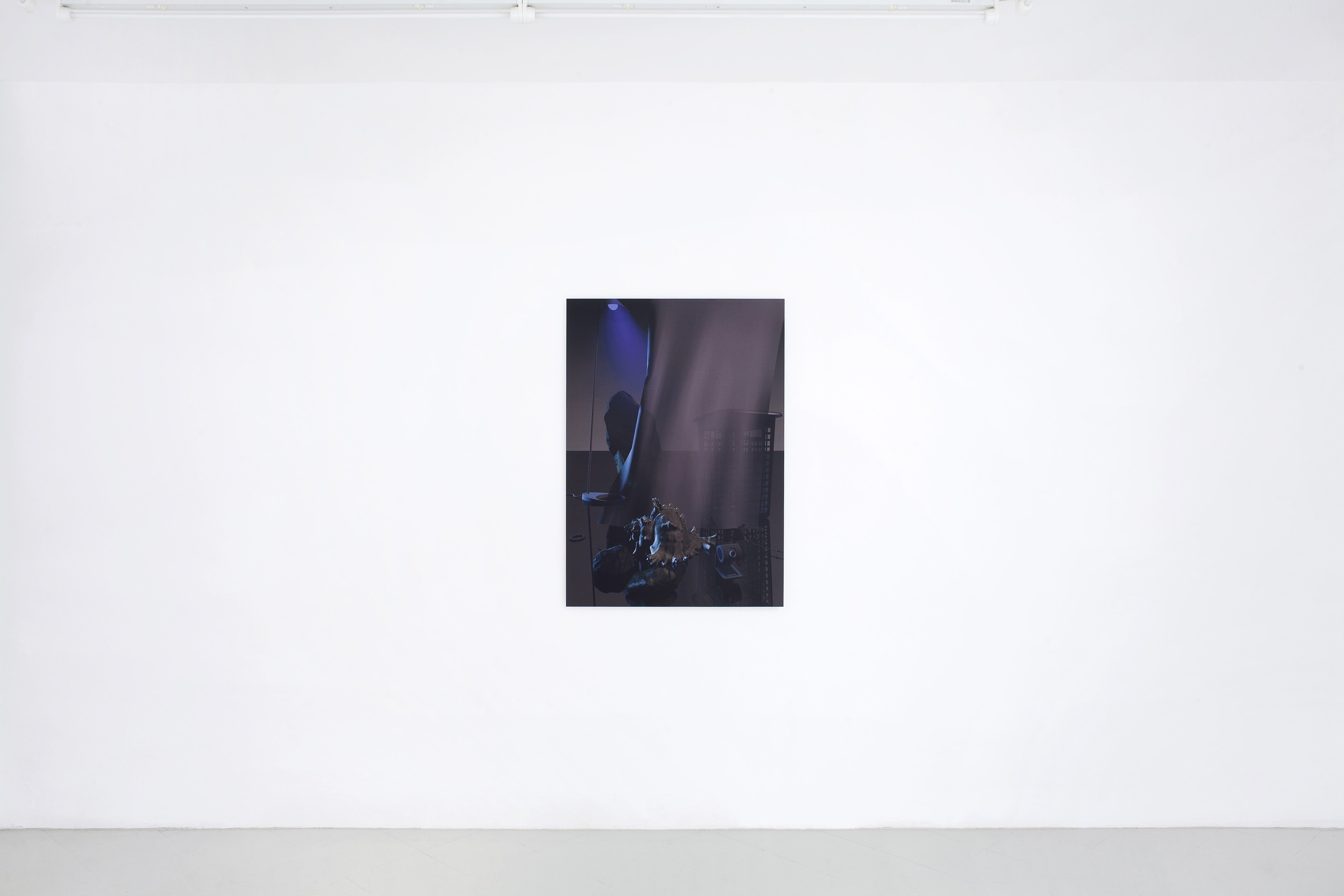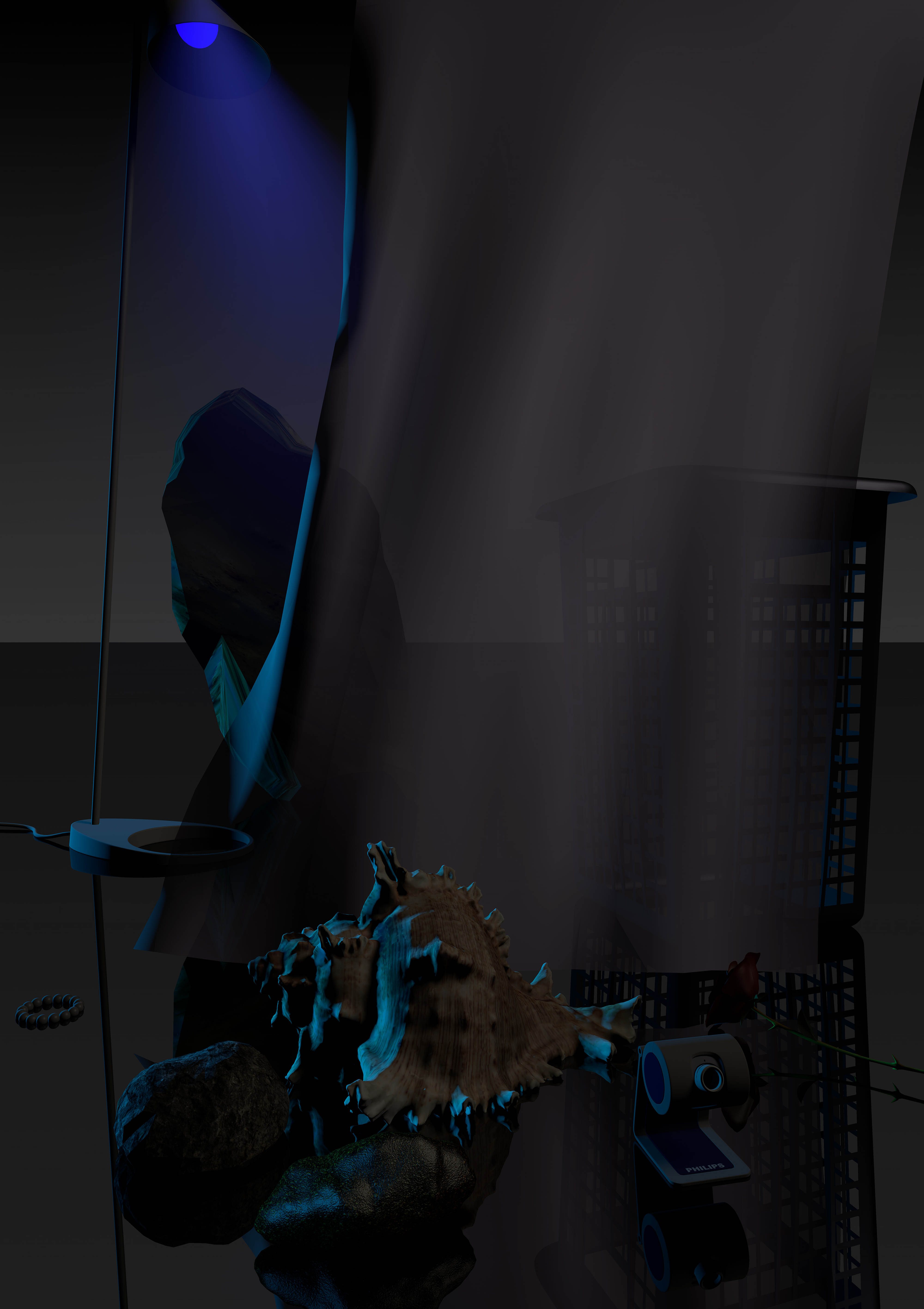 photo: Filippo Armellin


Studiolo è lieto di presentare il group-show delle artiste Melike Kara, Talisa Lallai e Lindsay Lawson a cura di Maria Chiara Valacchi. In mostra tutte opere inedite, che svelano una concatenazione di linguaggi stilistici che abbracciano pittura, scultura, fotografia e installazione; le artiste unite nella rielaborazione di forme enigmatiche e il recupero di contenuti altri, celati da uno sguardo sommario, si confrontano per la prima volta in un progetto comune.
Melike Kara rompe il candore della galleria con una grande pittura site specific in acrilico e pastelli a olio su muro, dove corpi dalle lunghe articolazioni si appropriano della superficie bidimensionale con un gioco di incastri di forme anatomiche complesse. Bocche di volti indefiniti ed escrescenze filiformi, dalle sembianze di lunghe lingue o serpenti, si uniscono come un carnale fil rouge in fisionomie libere e ininterrotte costrette nel perimetro designato da loro stesse e dal colore. La pittura espressionista, fatta di pennellate vibranti e di un disegno primitivo dai caratteri approssimativi, lascia volutamente la scena sospesa in un perenne conflitto tra forma dichiarata e la sua dissoluzione, tra l'esplicitazione di un contenuto e la sua libera interpretazione.
Talisa Lallai realizza un angolo dal carattere più intimo; "una rosa, è una rosa, è una rosa" tratta dal poema Sacred Emily di Gertrude Stein è incipit dell'opera e concetto alla base della legge dell'identità delle cose, cara alla poetica dell'artista. Quattro scansioni da una guida floreale degli anni '70, restituiscono all'osservatore un modus di fare illustrazione inalterato nel tempo, rielaborato esclusivamente nelle dimensioni e nei layout di supporto scelti in base al colore dominante di ogni immagine. I difetti di trama e colore sono tracce di un momento storico definito in cui la riproduzione era strettamente legata al processo alchemico dello sviluppo e sono la base da cui partire per attribuire nuovi valori. L'opera manifesta l'interesse dell'artista nei confronti dei processi di cambiamento che negli ultimi decenni hanno modificato il fare fotografia e la netta dicotomia tra momento creativo e la sua reinterpretazione.
La pratica stilistica multiforme di Linsday Lawson esplora il rapporto tra oggetti, sconosciuti e addirittura non reali, e le emozioni che possono suscitare. 'The Smiling Rock' un geode d'agata, che rivela nella sua sezione una faccia sorridente e in vendita online per $1,000,000, è per lei il pretesto per indagare i rapporti tra l'uomo e il web nonché premessa di una serie di film e animazioni. Per la mostra Lawson realizza due opere differenti: un finto meteorite nero, di circa un metro di diametro in schiuma poliuretanica che riporta nella sua superficie due lievi depressioni circolari dalle fattezze umane e un digital print, estratto da alcuni modelli 3D realizzati per una recente opera video, riconduce ad virtuale e notturno still-life. Lindsay Lawson articola un mondo effimero popolato da oggetti inattesi e affinità illusorie, legato al vissuto personale e al recupero di materiale di varia natura.

Studiolo is glad to present the artists Melike Kara, Talisa Lallai and Lindsay Lawson's group-show, curated by Maria Chiara Valacchi. On this occasion there will be shown only unreleased works which will reveal to the observer a concatenation of stylistic languages, including painting, sculpture, photography and installation. The artists, got together to ri-elaborate enigmatic shapes and to recover extra-ordinary subjects hidden to a hasty gaze, work for the first time on a shared project.
Melike Kara breaks the whiteness of the gallery with a huge acrylic and oil pastels site-specific wall painting, where long-limbs bodies appropriate of the two-dimensional surface thanks to the use of different joints in complex anatomical shapes. Mouths on undefined faces and filiform excrescences, similar to long tongues or snakes, join together as a carnal fil rouge, resulting in free and uninterrupted physiognomies forced into the perimeter identified by themselves and by the colour. The expressionist painting, made of quivering brush strokes and a primitive drawing by approximate nature, intentionally leaves the scene outstanding between an everlasting conflict between the manifest form and its dissolution, and the statement of a content and its free interpretation.
Talisa Lallai creates a corner with a more intimate atmosphere; "a rose is a rose", taken from the poem Sacred Emily written by Gertrude Stein, is the incipit of the work and also the conceptual matrix on which the law regulating the identity of things, dear to the artist's poetics, is based. Four scans of a 70's floral guide take back the observer to a way of illustrating unaltered since then, only re- elaborated in its size and support layouts and chosen by the predominant colour of each image. The weave and colour flaws are traces of a given point in history when the re-production was strictly linked to the alchemical development process and are the starting point to bestow new values. The work shows the interest of the artist towards new processes of change which, in the last few years, have modified the way of making photography and the dichotomy between the creative moment and its reinterpretation.
The Linsday Lawson's multiform stylistic practice explores the correlation between unknown and even unreal objects and the emotions they can arouse. 'The Smiling Rock', an agate geode which reveals in its section a smiling face, on sale on line at $ 1.000,000, is for her a pretex to examine the connection between man and web and also a premise of a series of films and animations. For this show, Lawson creates two different works: a faux black meteorite, about a metre in diametre, made of polyurethane foam, showing on its surface two light circular depressions showing human features and a digital print extracted from some 3D models created for a recent video work leading back to a virtual nocturnal still-life scene. Lindsay Lawson structures an ephemeral world populated by unexpected objects and misleading affinities, linked to her personal life and to the recycling of various kind of materials.

-
Melike Kara
Bensberg, 1985 - Lives and works in Cologne
Selected Solo Exhibitions: 2016, In Your Presence, Peres Projects, Berlin; 2015, Lunch, Salon Kennedy, Frankfurt Am Main.
Selected Group Exhibitions: 2016, Melike Kara, Talisa Lallai, Lindsay Lawson, Studiolo, Milan, In Wonderland, Salon Dahlmann, Berlin, SURRREAL, König Gallery, Berlin, Folly, Emalin, Dunmore Pineapple, Airth, Falkirk; 2015, copy g_ods, Drei Jacob, Cologne.
Talisa Lallai
Frankfurt am Main, 1989 - Lives and works in Düsseldorf
Selected Solo Exhibitions: 2015, The Pleasant Shore, BolteLang, Zurich, Junge Römer, Tom Dick or Harry, Düsseldorf.
Selected Group Exhibitions: 2016 The Model's Revenge, Stüdyo, Cologne, Melike Kara, Talisa Lallai, Lindsay Lawson, Studiolo, Milan, Cuprum, Cultural Foundation, Nicosia, This Is Your Replacement, Sies + Höke, Düsseldorf, We've been hiding too long, David Achenbach Projects, Wuppertal.
Lindsay Lawson
Biloxi, 1982 - Lives and works in Berlin
Selected Solo Exhibitions: 2016 Arrangements, 1646, The Hague, Lampshading, Canopé Canopy, Auckland; 2015, The Inner Lives of Objects, Gillmeier Rech, Berlin; 2013 Sad Hetero World, Gillmeier Rech, Berlin.
Selected Group Exhibitions: 2016, Melike Kara, Talisa Lallai, Lindsay Lawson, Studiolo, Milan, Bloody Life, curated by Supportico Lopez, Herald St, London, Other Contemporary Materialities, Online Exhibition at Carroll / Fletcher Onscreen, ob- iectum sub-iectum, Galerie Tobias Naehring, Leipzig, January Blues, Frutta, Rome.
-

Contemporary Art Daily http://www.contemporaryartdaily.com/2016/09/group-show-at-studiolo/
Mousse http://moussemagazine.it/melike-kara-talisa-lallai-lindsay-lawson-studiolo-2016/
ATP Diary http://atpdiary.com/kara-lallai-lawson-studiolo/
Art Viewer http://artviewer.org/melike-kara-talisa-lallai-and-lindsay-lawson-at-studiolo/utm_content=buffer8e2c8&utm_medium=social&utm_source=facebook.com&utm_campaign=buffer
Kuba Paris http://kubaparis.com/melike-kara-talisa-lallai-lindsay-lawson-curated-by-maria-chiara-valacchi/
Aujourd'hui http://www.aujourdhui.pt/blog/melike-talisa-lindsay
Daily Lazy http://www.daily-lazy.com/2016/06/melike-kara-talisa-lallai-lindsay.html
Mime http://www.milanometropolitan.it/i-m-passion/passion-art/761-le-rose-di-talisa-lallai.html
Spotlime https://www.spotlimeapp.com/web/event/milano/2016-05-31/Melike+Kara